Branson Titanic
Click for More Information

Exclusive Online Offer: Family Pass Available
(Must purchase in advance online or toll-free at 1-800-987-9852)
3235 West 76 Country Blvd Branson, MO 65616
1-800-987-9852
Description
Branson Titanic Photos (17)
Customer Photos (9)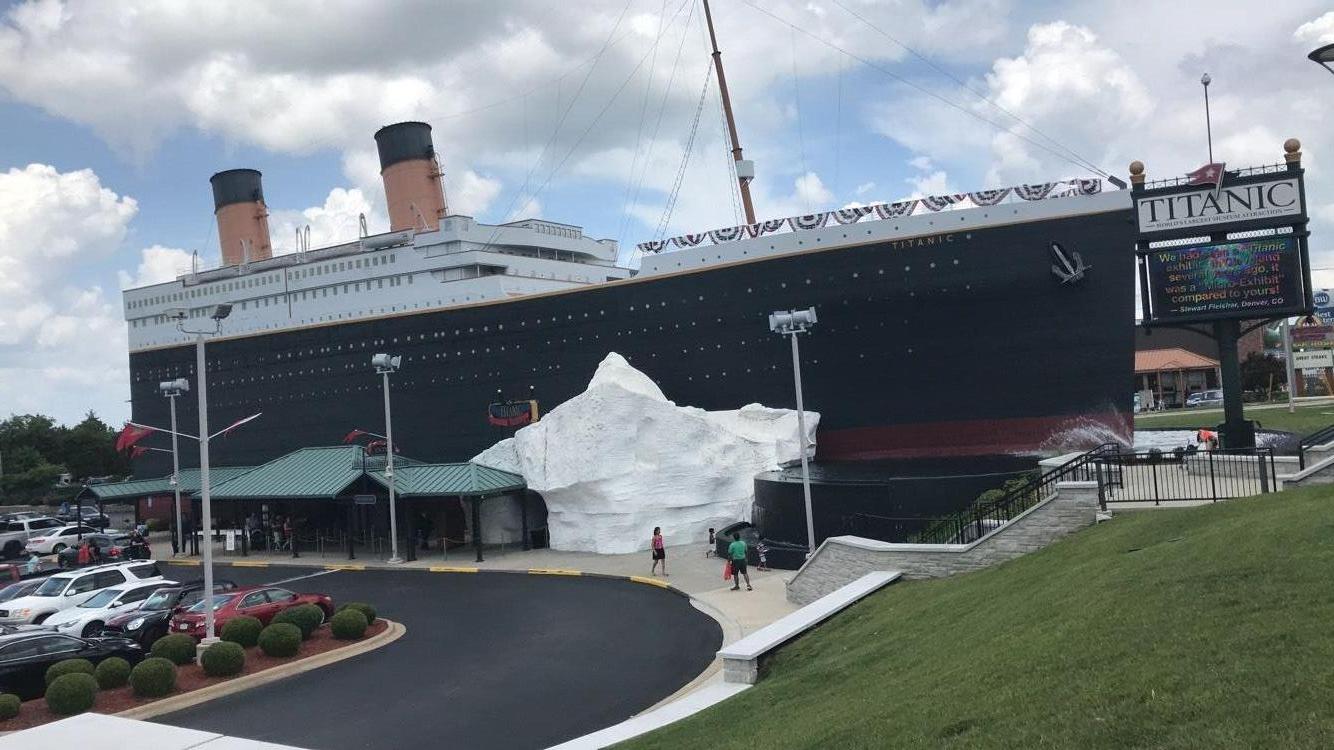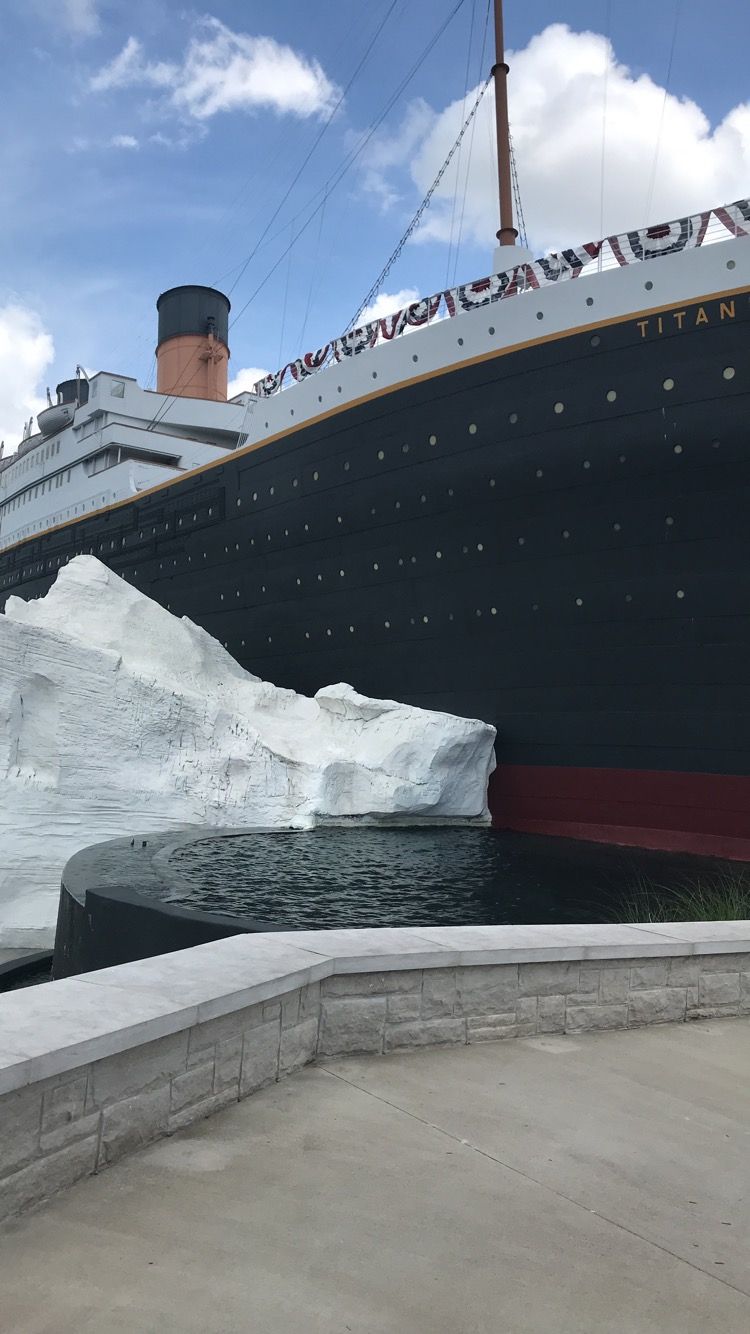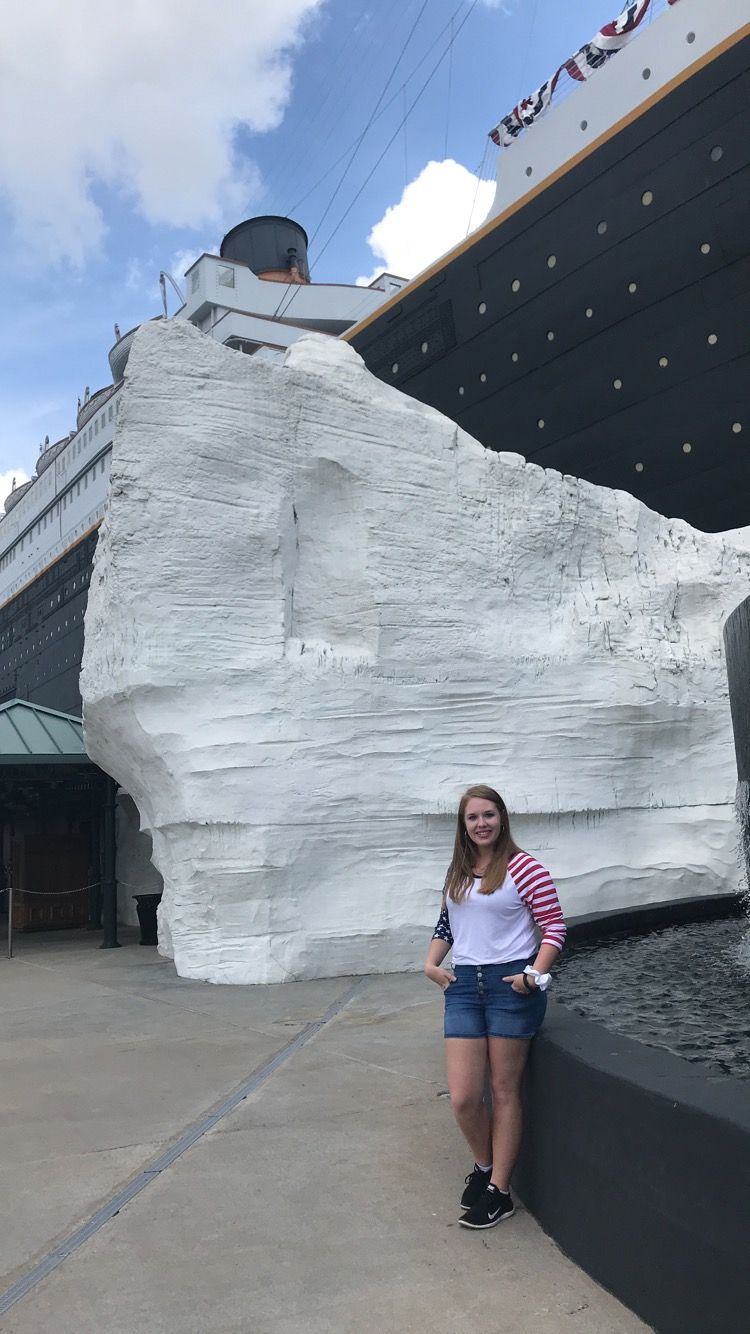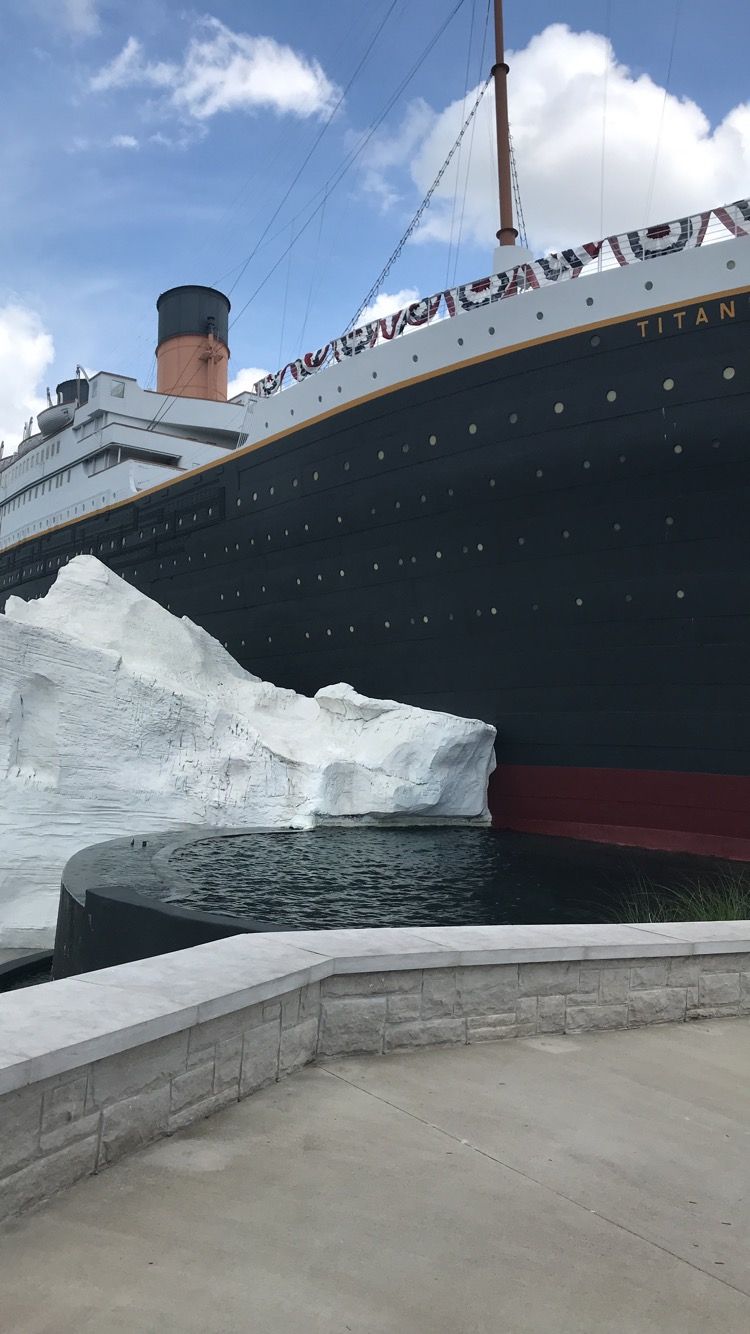 The Titanic Museum Attraction in Branson is a permanent, ship-shaped interactive museum that was built to celebrate the ship, passengers, and crew by telling their stories; everyone knows that the Titanic hit an iceberg and sank, but this museum delves into lesser-known stories, histories, and more to give you an authentic experience. Join the museum for a self-guided tour through the ship, where you can explore many interactive exhibits. Spend an hour and a half walking through the replica of the great ocean liner, and explore from the museum lobby to the Captains Bridge and Memorial Wall, ending with the Survivors Wall of Stories.
Upon entry, guests receive a boarding pass of an actual Titanic passenger or crew member and follow their story while examining over $4.5 million of artifacts. Walk an exact replica of the Grand Staircase, touch an iceberg, help shovel "coal," and hear true passenger stories while sitting in an actual size lifeboat. Learn the fate of your passenger in the Memorial Room, and contemplate the new gallery featuring 133 children's stories.
The Model of Magnificent Excess is a one-of-a-kind 18-foot scale Titanic model built exclusively for the exhibit. German designer Peter Davies-Garner used the original working drawings of Irish shipbuilders, Harland and Wolff, to create this amazing model. Also visit Molly and Carter, two Cavalier King Charles Spaniels, in their doggy kennel and discover some interesting facts about dogs and other animals that traveled aboard the Titanic.
See the difference between the third and first class living quarters during your exploration. Learn how many people stayed in one third-class cabin, whether that was a bathroom available in the room, and how much it would cost today. When learning about the first class, visit one of the luxurious staterooms and listen to stories from first class survivors.
Visit the Memorial Wall at the end of the tour. There, you can learn the fate of your assigned passenger or crew member, and the fate of so many others. Over 2200 names line the wall, and the museum provides these long-lost people with a voice by honoring their memories and retelling their stories.
The Titanic museum is also one of the highest rated in the area, as well as the recipient of many TripAdvisor Certificate of Excellence Awards.

Just a few of the things people are saying include:
"The best story-telling museum in the world." -Rick Meade
"The most lavish monument to the sea's most famous disaster." -USA Today
The Titanic also features several events throughout the year, making the museum a place you will want to visit in every season.
New for the 2019 Year
This year, the Titanic Museum will feature the largest collection of Titanic life jackets! There are only 12 of these original life jackets in existence, and here guests can see seven of them together.
Events

Fifteen-Hundred Magical Luminaries- This event is a sight to behold! The Titanic Museum will light its entrance with more than 1,500 festival lights to welcome visitors and give them a great photo opportunity. This event is one night only, so do not miss out!
Titanic Christmas and Winter Celebration - Visit the Titanic during the winter holidays to get an enchanting look into the ship as it is all dolled up for Christmas. The museum will join Branson in kicking off the Annual Ozark Mountain Christmas with official lighting ceremonies, decorations and more.
With the important historical content and fun interactive displays for all ages, the Titanic Museum gives the passengers and crew members a chance to tell their stories and allows visitors to experience life on the huge ocean liner!
Frequently Asked Questions for Branson Titanic:
For what ages is Branson Titanic - World's Largest Museum Attraction appropriate?

This is great for all ages.

Is parking available at Branson Titanic - World's Largest Museum Attraction?

Yes, free parking is available at the location.

Approximately how long could a customer plan to spend at Branson Titanic - World's Largest Museum Attraction?

Visitors spend approximately 2 hours at the museum.

What amenities are available?

There is a gift shop onsite.

Is Branson Titanic - World's Largest Museum Attraction handicap accessible?

Yes.

Is photography & video recording allowed?

Of course! Don't forget your cameras.
Events at:
Branson Titanic:
Saturday, 2/1/2020

-

Friday, 2/28/2020

Location:

Sweetheart Month

This Valentine's Day, celebrate your love at Sweetheart Month at the Titanic Museum Attraction, where you can pay tribute to the romance of devoted couples and renew your vows on the stunning Grand Staircase.
Reviews
4.6 |
391 reviews
Cormans
Oklahoma
✓
Verified Traveler
I think i could have spent the entire day here. My husband just kept moving though, i don't know if he was just not as interested or if he was just skimming threw each display so we could go the next event we had planned (wine tasting) i wanted to read every display, and examine each item. I love the interacting displays. Giving each person a card with our passengers name and information on it was such a cool idea.
Nicole
MO
✓
Verified Traveler
"always find something new & interesting to see & learn!"
I've been multiple times, & always find something new & interesting to see & learn! It's a great place to take children because of all the interactive things. You even get to take on the life of an actual passenger with your boarding pass. It's really cool to focus on learning one person out of the thousands aboard, & possibly seeing something they really owned! One of a kind experience, i love it!
Thomas C. Altman
TX
✓
Verified Traveler
"Even better than we expected."
Even better than we expected. We didn't allow enough time and had to arrange to go back to finish. Unlike the typical branson 2-hour show, suggest allowing 4-5 hours for this visit. They do an excellent job of personalizing the experience, getting you to think about what it must have been like — both the highs and lows — to be on that ship. And the staff are remarkably knowledgeable and pleasant.

Richard Battle
Tomball, Texas
✓
Verified Traveler
"Easily one our favorite attractions while in Branson."
We loved this museum! Very informative. The personnel were very friendly and helpful. Very detailed information on the people and crew that actually were aboard this ship so many decades ago. Easily one our favorite attractions while in branson.
Book Now!
Exclusive Online Offer: Family Pass Available