Oak Ridge Boys
Location: The Mansion Theatre, 189 Expressway Ln Branson , MO 65616 |
1-800-717-1905
With masterful four-part harmonies and light-hearted lyrics, The Oak Ridge Boys have long since made a name for themselves within not only the country music world, but the pop culture as well.

Details

The show lasts approximately 2 hours.

Appropriate for All Ages

Handicap Seating Options Available: Wheelchair Seating, Aisle Seating, Limited / No Stairs Seating

Non-Flash Photography is Permitted

Gift Shop On-site

View Schedule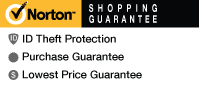 Description
With very limited, select dates only, you'll want to get tickets right away to experience the classic showmanship of all the original Oak Ridge Boys (Duane, Joe, Richard and William) as they showcase all of their classic hits as well as new music. With popular commercial successes like 'Elvira' and 'Fancy Free,' you're sure to be singing along and have your toes tapping throughout their energetic performance.
Awards and Accolades
With a career that started back in 1973, the Oak Ridge Boys have amassed awards to numerous to list. But, among the list of accolades a few that distinctly stand out include:
five Grammy awards
four CMA awards
four Academy of Country Music awards
and an induction into the Gospel Music Hall of Fame.
The seats were great. The oak ridge boys were good - not great - but good. The second half was great when they played the oldies.
-- Carl Stout - Lee Summit, MO

What a great show to go to - 3 of the original retired members were there and performed. It was worth the trip - we originally picked branson to visit because we wanted to go to their concert
-- Kathryn Westrich - Selden, NY

Very entertaining, still the same great voices, down to earth, gentle men, family oriented, great friends. What a joy to be there to see them in person.
-- Bonnie Hilton - Show Low, AZ