Some things here might seem a little caddywhompus, but they're worth a road trip.
Depending on where you come from, calling someone a "redneck" can be a derogatory term. But to many southerners, being a redneck is more of a lifestyle than anything. Those who consider themselves redneck are typically proud of it. They consider themselves blue collar, hardworking folks who enjoy the simpler things in life, which is in fact where the word came from. The word redneck was first used in the mid-1900s to describe farmers who would work all day long with the sun beating down on the back of their necks.
Embrace your inner redneck personality with these awesome redneck destinations. Visitors are sure to have a blast at these unique attractions.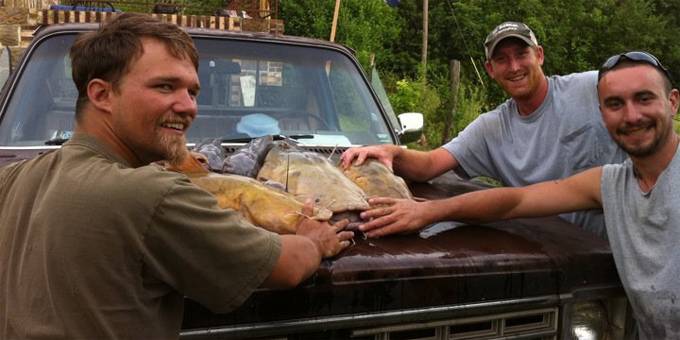 While we all like to poke fun at the funny sayings, flannel cutoffs, and duct tape remedies, America's states are full of destinations that cater to the redneck lifestyle. Below is our top list of U.S. redneck destinations based on characteristics like nearby fishing lakes, possums per capita, RV parks, lax gun laws, moonshine distilleries and lots of mud.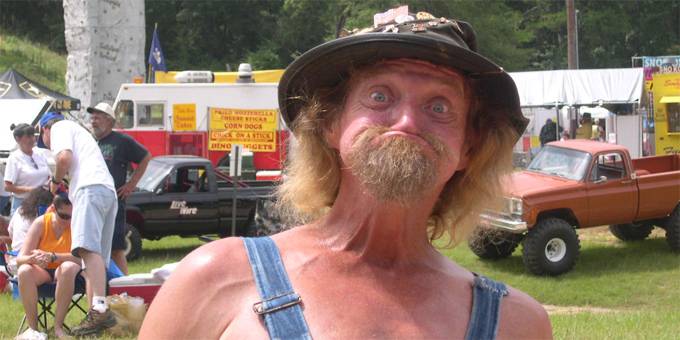 1. Dublin, GA
This one made our list mainly because of the River Bend Wildlife Management Area[1]; a redneck oasis overflowing with hunting, fishing, archery and primitive camping opportunities. The 3,500 acres is perfect for an outdoor getaway far from any smog-filled city. Check out the dog training area, hiking trails and Troup's Spring Lake for a great catch. Seasonal hunting for waterfowl, deer, hog, turkey and alligator are allowed, with a hunting license. Dublin has also been home to the notorious Summer Redneck Games[2] in the past, where The Cigarette Flip, Dumpster Diving, Toilet Seat Throwing and Wet T-Shirt Contests were a regular thing.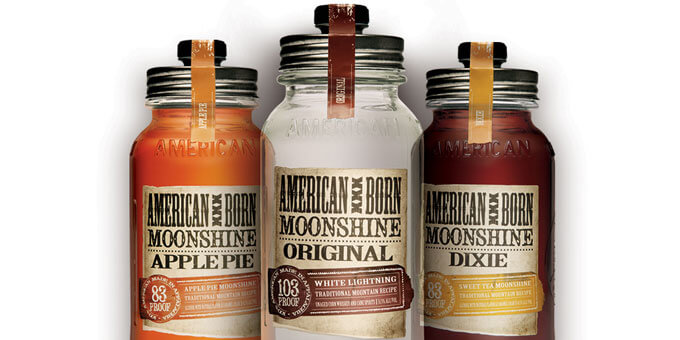 Visitors flock to the Music City for the famous country music landmarks, the honky tonks and apparently, the RV parks. Nashville made this list with the most RV parks per capita, making it the perfect destination for rednecks looking for a convenient place to park their house. As far as tourist attractions go, one of the most popular is the Redneck Comedy Bus Tour. This BYOM (bring your own moonshine) tour through the city is informative, but mostly just entertaining, as a couple of rednecks spend the whole time goofing around and telling jokes. The George Jones Museum[3] is also a great pit stop, featuring the infamous John Deere riding lawnmower that he drove at 5 mph all the way to the liquor store. But the "must-try" for all rednecks visiting Nashville is American Born Moonshine[4]; a Nashville company bearing a 200-year-old recipe, an authentic American history and the first ever sweet tea-flavored moonshine.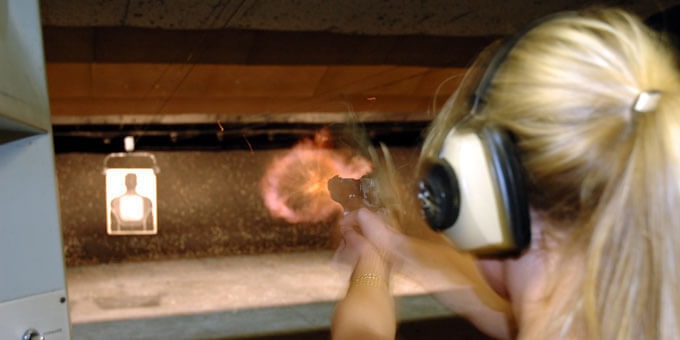 3. Montgomery, AL
We all know rednecks like to keep their guns nearby and the carrying of a firearm is generally permitted in Alabama, making it easy to cart around that .22 even while on vacation. But one thing that's even better than lax gun laws is the Montgomery Indoor Shooting Complex[5], where you can shoot a myriad of handguns and rifles in a clean, friendly environment without having to obtain a pistol permit or gun permit. Bring the lady of the house along for a date night, teach the kids how to do it right, or just go have some fun at the range. Even this city's history warms the hearts of rednecks everywhere, with the Hank Williams Museum[6], a tribute to the life of American music legend Hank Williams Sr. The museum is located in downtown Montgomery and features more than 35 exhibits, showcasing historic relics like his 1952 blue Cadillac, his musical instruments, original sheet music, clothing and more.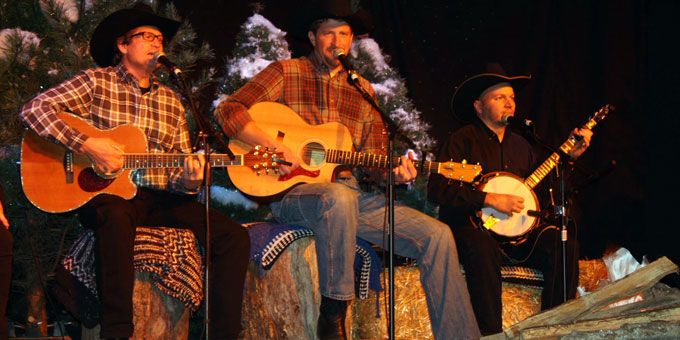 Nestled right in the heart of the Ozarks, this small entertainment town is full of country music, homestyle restaurants and overall-wearing country Ozark folks. Beyond the fact that there are 125 RV parks in this small area alone, Branson is a redneck paradise with incredible hunting and fishing opportunities. Table Rock Lake, Bull Shoals Lake and Lake Taneycomo are all nearby and teeming with catfish while the thickly forested Ozark mountains are guaranteed to be crawling with squirrels, possums and coons for the hunting. The local entertainment is about as hillbilly as you can get too, with a good ol' hometown rivalry between Branson's very first family entertainers; The Baldknobbers[7] and the Presleys[8]. For a bit of classic, country entertainment, the Shepherd of the Hills Roundup on the Trail Chuckwagon Dinner Show[9] provides guests with a savory meal and wholesome entertainment featuring talented musicians, western humor and endless fun.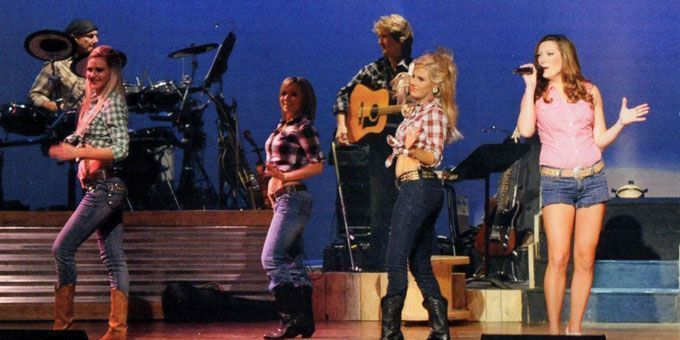 Rednecks will feel right at home here, in Dukes of Hazzard nation. Swing by Cooter's Place[10] in Gatlinburg, where you'll find Cooter's General Store, home to just about anything and everything Dukes of Hazzard, and a museum filled with classic memorabilia, authentic props, clothing and the infamous General Lee. The Pigeon Forge entertainment scene is also dripping with redneck flair, with the Hazzard County Hoedown dinner show. This tribute to the Dukes of Hazzard at the Smith Family Dinner Theater features The Duke Boys and their crazy antics along with all your favorite characters like Daisy, Uncle Jesse and more. Plus, you'll dine on a delicious meal, to boot! As far as lodging goes, the high-class redneck will enjoy a stay at Aunt Bug's Cabins' Redneck Ritz[11]. This luxury cabin in the Smoky Mountains is a seven-bedroom beauty just three miles from downtown Gatlinburg with amenities like vaulted ceilings, a fireplace, an air hockey table, a personal hot tub, a dry oak tavern bar, professional pool table, and a wrap around deck with stupendous views of the mountains.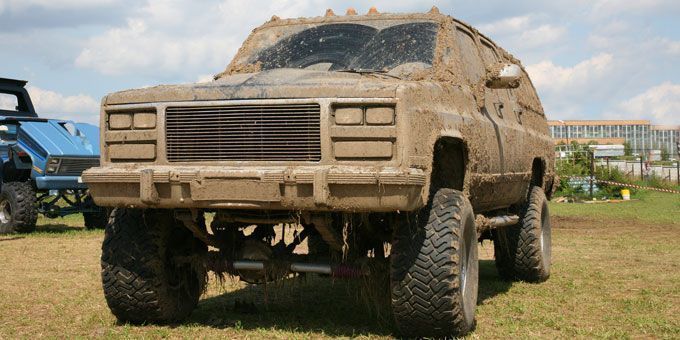 6. Oklahoma City, OK
An abundance of possums, coons and other critters in the Oklahoma City area will ensure the visiting redneck feels right at home here. Just leave a bag of trash out back behind the RV, grab a lawn chair and wait around with your shotgun at the ready. For leisure and fun, check out ExtremeOKC, which offers some of the best (and legal) mudding in OKC. Drive your 4X4 vehicle right on over to the Wheel Zone and spend a day enjoying the muddy hills, or become an Ultimate Mud Warrior with an outdoor mud run and obstacle challenge. Also close to the downtown area, you'll find the American Banjo Museum[12], a 21,000-square foot collection of more than 400 instruments and the largest collection of displayed banjos in the world. Country, folk and bluegrass fans need to check it out. OKC is also home to the National Cowboy and Western Heritage Museum[13], which offers a deep exploration of the west and the iconic American cowboy.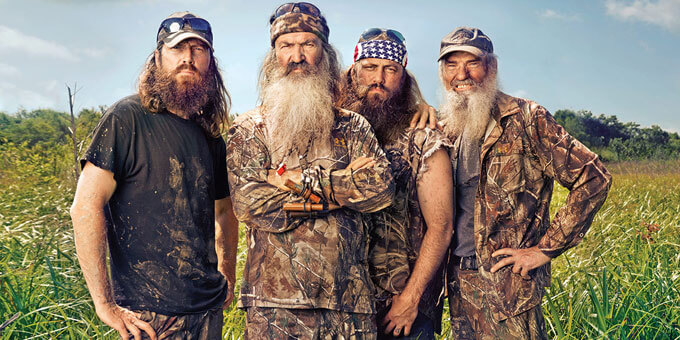 7. West Monroe, LA
Forget the exotic, sandy beaches. Rednecks want to go to West Monroe, Louisiana, the home of the Robertson family of Duck Dynasty. This town is in a constant state of swarming by Duck Dynasty fans who just can't get enough of the redneck lifestyle featured on the popular A&E TV show. The favorite hotspots to visit here are The Duck Commander Warehouse[14] off 1-20, Landry Vineyards[15] (featured in season one's Sauvignon Beard episode), the infamous Debbie's Snowballs[16], where the bearded guys went to cool down when the warehouse's AC went out, and Twin City Motorsports Park[17], where Clint challenged Willie to a camo limo race. The redneck fun is endless here so just start packing up your motor home now and you'll see what we mean when you get there.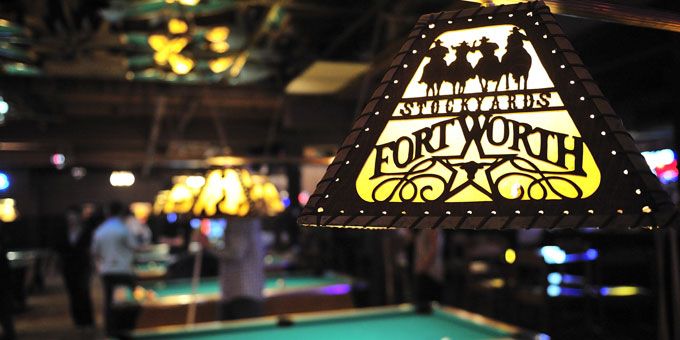 8. Fort Worth, TX
In Fort Worth, Texas you'll find the one and only Billy Bob's Texas[18]: "The World's Largest Honky Tonk." But seriously — you don't even understand how big it is. A gigantic dance floor, 30+ bars, pool tables, the Honky Tonk Kitchen restaurant, real bull riding (no steel, mechanical ones here), and a concert stage featuring some of the best country music artists performing live is all included in the Billy Bob's experience. If you even find it necessary to ever leave this place, you'd be hard pressed to find a hotel without a bar in Fort Worth. So no worries there either. Outdoor fun in the area is also available, and ranges from camping at Lake Grapevine[19] and boating and fishing on Lake Worth[20]. You might even get lucky and catch the infamous Lake Worth Monster from the summer of 1969, which may or may not have all been an elaborate prank. The part man/goat/fish creature is no Sasquatch, but catching him sure would make for a great story to tell uncle Joe back home.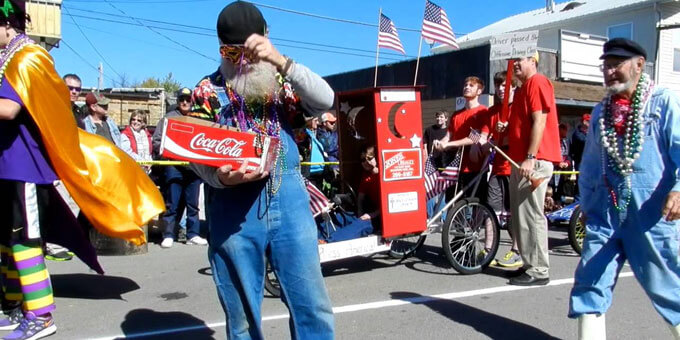 9. Mountain View, AR
What could possibly be more redneck than outhouse races? We can't think of anything. But Mountain View, Arkansas has some really intense outhouse races that are definitely worth a road trip. The city's annual weekend-long Bean Fest & Outhouse Races[21] sounds really strange, but only Ozarkians could make a bean festival so exciting. The fall celebration invites visitors and locals alike to come out and kick off the fun with some traditional live folk and bluegrass music. The next day, the bean cookers appear with their cast-iron pots to compete for the best tasting beans and cornbread. That afternoon the outhouse races begin, and strangely decorated mobile potties fitted with steering wheels race down the street in pursuit of the prize: a gold toilet seat. Where else will you find something like this? Nowhere. Equally as amazing are Mystic Caverns[22] and Crystal Dome Caverns, just 40 miles south of Branson and about an hour and a half from Mountain View. These caves are 59 degrees year round, perfect for a summer or winter visit. Guided tours take you through the magnificent caverns where you'll discover the rock formations and fascinating history of the caves.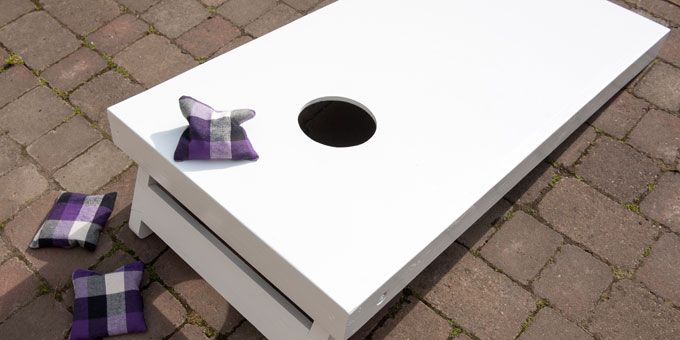 10. Louisville, KY
When you're talking about rednecks, you can't leave Kentucky out of the picture. We all know how much rednecks love country cookin,' but it's a well known fact that they also love fast food. And Louisville, Kentucky just happens to be the hometown of Kentucky Fried Chicken. In case you're not already on your way for some KFC, we also want to mention that the bars here in bourbon country stay open until 4 a.m., so all you country folks can continue cracking those cold ones until the wee hours of the morning. The Thirsty Pedaler[23] is also a Louisville favorite. This 15-passenger bike gives you the experience of more than just your average pub crawl, while you and all your buddies pedal from bar to bar in downtown Louisville, while playing your favorite music on the bike's sound system. How neat is that? One entertaining local event is the Hillbilly Outfield Kentucky Derby Party[24]. Every year, Louisville residents and visitors come together to publicly salute the derby and their redneck lifestyle with this huge party featuring a corn hole tournament, val-holler mini golf, a silent auction, big flat screens blaring the horse race coverage, live music, on-site camping and free draft beer for those 21 and up.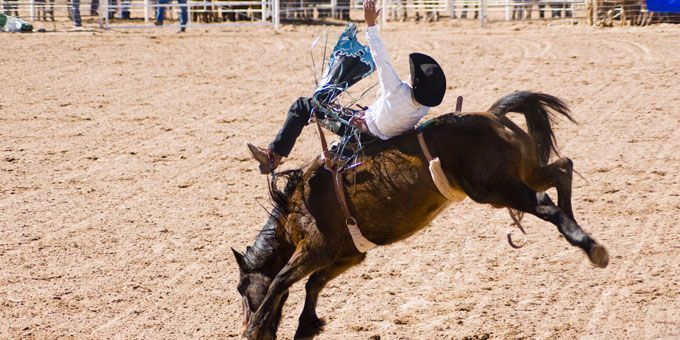 11. Texarkana, AR
Texarkana is an awesome place, mostly because you're actually in four places at once: Texas, Arkansas, Louisiana and Oklahoma. The annual Four States Fair & Rodeo[25] in Texarkana is a fun experience for out-of-towners and celebrates the way of life here, with family activities revolving around agriculture, farm products, livestock and horticulture. Texarkana is also ripe with outdoor activities like fishing at Wright Patman Lake[26], just ten miles southwest of town. Anglers head there quite often with hopes of catching one of the commonly found channel catfish, flathead catfish and blue catfish. There's plenty of redneck hunting spots too, with abundant game like gators, squirrels, ducks, turkey and deer. All you need is a hunting license to hunt legally.
What redneck cities do you enjoy visiting? Are there any that we forgot to include in our list? Leave us a comment below!