YOUR PEACE OF MIND IS OUR TOP PRIORITY
Should you need to cancel at any time, you have up to 48 hours from your vacation start date to do so for a 100% future travel credit.
May the fourth be with you!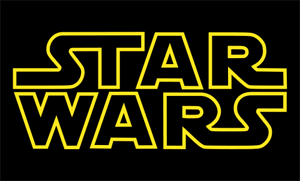 Whether you're an avid fan or not, the truth still stands: Star Wars changed our world forever. And its impact continues to be a lasting one with Disney's newest upcoming trilogy, Star Wars: The Force Awakens, to premiere in December of 2015.
The 1977 release of the very first movie Star Wars introduced the world to a galaxy "far, far away." It immediately captured the undying interest of millions and the series' influence on pop culture is undeniable, even today. Star Wars references are rampant in dozens of popular TV shows and movies, collectibles line shelves of shops around the world, and every Halloween there's guaranteed to be at least one Jedi, Darth Vader, or Wookie walking around.
Not only that, but the original trilogy revolutionized special effects in the film industry with inventive techniques like handmade robot models, detailed miniatures, and motion controlled photography, transforming empty film sets into an entire universe full of imaginative creatures and cities.
With Star Wars being such a monumental film series in our culture, it's hard to justify NOT celebrating Star Wars Day. Although the long awaited Star Wars Celebration[1] event in Anaheim has already passed, there are still a variety of fun themed activities to enjoy. So even if you're not the biggest Jedi fan, gather up some of your friends, your kids, or your Star Wars action figures, and have fun celebrating the imaginative galaxy George Lucas brought to life for us.
Celebrate the biggest franchise in the world with Star Wars-themed activities. May the Force be with you!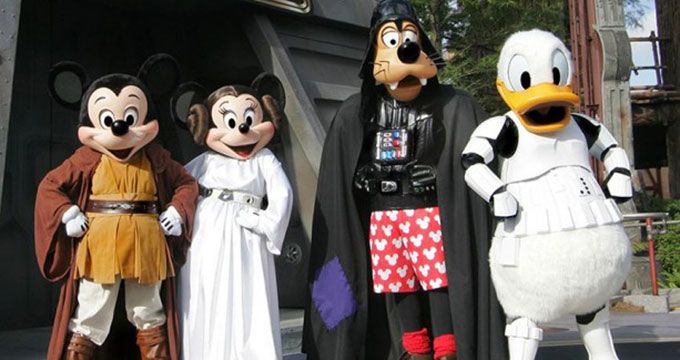 1. Immerse yourself in Star Wars EVERYTHING at Walt Disney World.
Guests of Disney's Hollywood Studios can spend an entire weekend enjoying nothing but pure Star Wars entertainment, featuring celebrity appearances, live entertainment, character dining, a chance to board the Starspeeder 1000 ship for a ride across the galaxy, and even a Jedi training academy. Disney's Star Wars Weekends are great for both kids and adults, and of course, an unlimited amount of Star Wars merchandise is always available, so you can take the fun home with you too.
Details
What: Star Wars Weekends
When: May 15-June 14, 2015
Where: Disney's Hollywood Studios at Walt Disney World, Orlando, FL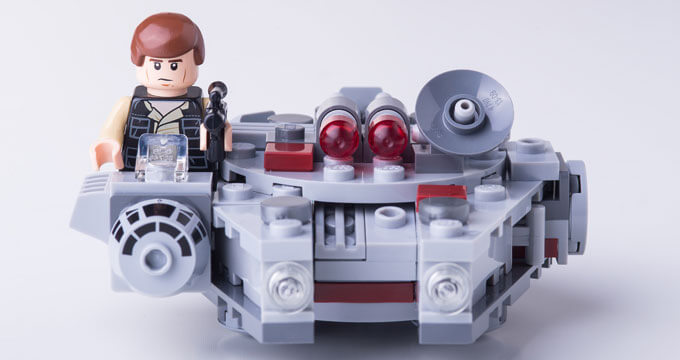 2. See the Death Star and build your own spaceship at LEGOLAND.
Lego Star Wars Miniland at LEGOLAND Florida and LEGOLAND California parks feature an awesome display of seven different Star Wars scenes. Admire intricate Lego reproductions of a Jawa sandcrawler on Tatooine, an underwater Opee sea killer on Naboo and more. While you're there, make sure to visit the Lego Star Wars Gallery, which is home to 12 all your favorite Star Wars characters. Each Lego model stands 3 feet tall and a life-size Darth Maul is the highlight to any visit.
Details
What: LEGO Star Wars Miniland
When: Click here for California hours of operation[2]
Click here for Florida hours of operation[3]
Where: LEGOLAND California, 1 Legoland Dr., Carlsbad, CA or
LEGOLAND Florida, 1 Legoland Way, Winter Haven, FL
3. Head to an Intergalactic Expo in West Sacramento, CA.
West Sacramento's Intergalactic Expo[4] in California is a celebration of all things science-fiction including Star Wars, Star Trek, Farscape, Doctor Who, and Firefly. This two-day, family-friendly event will feature a variety of vendors, displays, comedy shows, contests, games, auctions, and more for a jam-packed weekend of fun May 2-3. But the best part? You're encouraged to wear your best — space uniform, that is. So break out those Sith Lord and Jedi suits and head to the Intergalactic Expo in full costume.
Details
What: West Sacramento Intergalactic Expo
When: Sunday, May 3, 11 a.m. - 6 p.m.
Where: West Sacramento Civic Center, 1110 W. Capitol Ave., West Sacramento, CA
4 .Undress the secrets of the Star Wars costumes in Seattle.
Ever wonder how producers came up with such intricate Star Wars costumes? The Museum of Pop Culture in Seattle[5] is sharing those behind-the-scenes secrets with the Star Wars and the Power of Costume exhibit, open until October 4, 2015. The exhibit is home to about 60 different handmade costumes used in the popular Star Wars films as well as presentations and interviews with designers that delve into the creative processes behind them.
Details
What: Star Wars and the Power of Costume exhibit
When: 10 a.m. - 5 p.m., open now until October 4, 2015
Where: Museum of Pop Culture, 325 5th Ave. N., Seattle, WA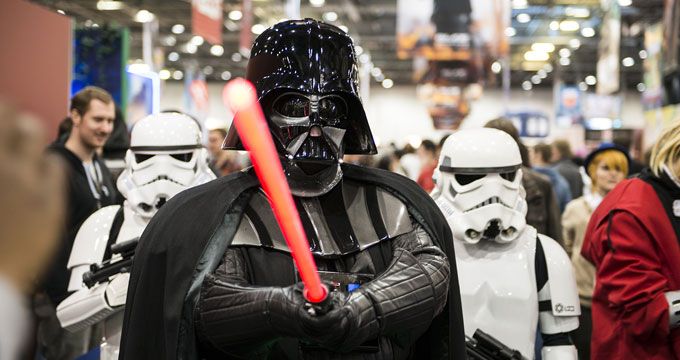 5. Take a lightsaber martial arts class in Oklahoma or New York.
If New York is closer to your neck of the woods, the New York Jedi[6] also offers some awesome lightsaber choreography classes, taught by experienced dancers, martial artists, and cosplayers.
6. Put your Star Wars knowledge to the test with a Star Wars Trivia Night in Louisville.
The Bard's Town[7] restaurant, theatre and lounge in Louisville, Kentucky is inviting Star Wars fans to enjoy a pint while taking part in their Star Wars Trivia Night on May 4. First, second, and third place team winners all get to claim cash prizes and pub food, beer, and mixed drinks will be on hand. The cost to play is $50 per team, so grab your geekiest Star Wars friends and head to The Bard's Town for a memorable night out. Register your team online here[8].
Details
What: Star Wars Trivia Night
When: May 4, 2015 at 5 p.m.
Where: The Bard's Town, 1801 Bardstown Rd., Louisville, KY
7. Chow down on some Star Wars-themed eats in Denver.
Session Kitchen Chef Scott Parker of Denver, Colorado loves Star Wars, so what better way to celebrate than with a Star Wars themed dinner and bash? This will be the restaurant's second annual event, following a successful themed dinner last year that attracted 100 costumed guests, according to the Denver Post. Call 720-763-3387 to reserve your seat now and you can look forward to a Star Wars-themed menu, a costume contest, a photo booth, and even a Jedi versus Sith battle. Reservations are $65/person.
Details
What: Session Kitchen Star Wars Bash
When: May 4, 2015 at 6 p.m.
Where: Session Kitchen, 1518 S. Pearl St., Denver, CO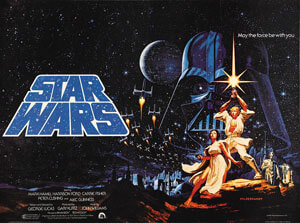 8. Binge watch all the Star Wars movies at home.
If you'd rather just stay at home and celebrate Star Wars Day, may the force be with you! Just pick them up from your local video store (if it hasn't closed yet) or find them all on Netflix, pop a big bowl of popcorn, and let the festivities begin. There's no better way to celebrate Star Wars Day than by watching an entire day's worth of Star Wars movies and preparing yourself for Episode VII: The Force Awakens. Best 13.4 hours ever spent.
Details
What: Movie day
When: Whenever
Where: Home sweet home
How will you be celebrating Star Wars Day this year? Do you know of any other fun events in your hometown? Comment below and let us know!