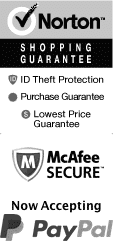 Indoor Things to do in San Antonio
Indoor Things to do in San Antonio
Jun 1, 2023
to
Dec 31, 2023
Extreme Escape
Schedule
In recent years, escape rooms have become some of the most well-liked pastimes in the nation. They provide attendees a complex and challenging challenge, letting you use your head to solve brain-teasers, hunt down clues, and attempt to escape! Visitors will love competing against the clock in these exciting escape room events at Extreme Escape.
Jun 1, 2023
to
Mar 31, 2024
LEGOLAND Discovery Center - San Antonio
Schedule
LEGOLAND Discovery Center is an amazing indoor attraction that is a great addition to any San Antonio vacation. With tickets to LEGOLAND, guests will be able to explore the world of LEGO. Learn about the brand, build some cool things, and have a blast with the entire family!
Jun 1, 2023
to
Mar 31, 2024
Texas Ranger Museum
Schedule
The Texas Ranger Museum is a fun way to discover San Antonio's past and one of the top indoor activities! This renowned museum offers a wide variety of outstanding historical items and exhibits to admire. You're sure to have fun with exhibitions that include genuine weapons, clothing, and more.
Jun 1, 2023
to
Mar 31, 2024
Guinness World Records Museum
Schedule
For a cool indoor attraction, be sure to book tickets to go visit the Guinness World Records Museum. This exciting museum features a variety of exhibitions dedicated to unique feats and the people who have conquered them. It gives cool insight into humanity and what humans are capable of.
Jun 1, 2023
to
Mar 31, 2024
Tomb Rider 3D Laser Adventure Ride
Schedule
TombRider 3D is a multimillion dollar adventure experience that takes you inside the tomb of the ancient Egyptian god Anubis in the fascinating San Antonio, Texas. You must utilize the laser weapons on each kart to fire your way out for a fun and engaging experience that everyone will enjoy in order to break the hex that has been placed on everyone inside who enters. The weapons keep track of all targets hit, allowing every member of your group to practice shooting, compete for the highest score, and have a brief window of opportunity to release everyone!
Jun 1, 2023
to
Mar 31, 2024
Extreme Escape San Antonio Live Action Games
Schedule
Put your heads together and figure out a way to escape at the exciting Extreme Escape San Antonio Live Action Games. These iconic games give you one hour trapped inside a room. You'll have to find all of the clues, solve riddles and codes, and use your brain to escape.
Jun 1, 2023
to
Mar 31, 2024
Witte Museum
Schedule
Priding itself on providing guests with authentic immersive experiences, there is no shortage of exhibits and activities to keep you entertained at the Witte Museum, making it a great option for an indoor activity. Learn something new and have a great time exploring history and wonders in San Antonio!
Jun 1, 2023
to
Mar 31, 2024
San Antonio Museum of Art
Schedule
Experience the beauty of San Antonio's art scene with a visit to the San Antonio Museum of Art. This amazing museum is the perfect place to gain some inspiration, explore history, and discover new artists.
Jun 1, 2023
to
Dec 31, 2023
Buckhorn Saloon & Museum
Schedule
This location, which opened 131 years ago, has developed into a distinctive destination for both locals and tourists to visit for a visual spectacular of the American Frontier. Visitors can indulge in mouthwatering cuisines, explore two museums, and view over 500 different types of wildlife in these exquisite exhibitions.
Jun 3, 2023
to
Jul 22, 2023
The Dinner Detective Murder Mystery Dinner Show San Antonio
Schedule
Get ready for an exciting evening of fun and mystery with tickets to the Dinner Detective Murder Mystery Dinner Show in San Antonio. This iconic whodunnit mystery allows guests to interact with a live cast, find and solve clues, and figure out who the culprit is at the end of the night. All of the fun is combined with a delicious meal.