New York City, New York Sightseeing Tours & Cruises – Minivan Tours

Avoid the crazy New York City traffic by hopping aboard a minivan to sight see. Browse through the listings below to start planning your vacation.

There are minivan tours which are available to those who want to travel to New York city and see the beautiful art and buildings which have been noted to be the reason to visit this famous city with a special tour to the Statue of Liberty.
Available 220 days between Sep 24, 2018 & May 31, 2019
View Schedule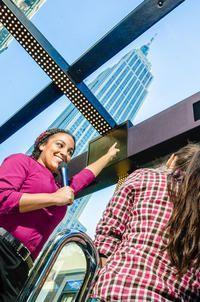 Minivan tours are a guaranteed way to have a fantastic experience during a getaway, so take a gander at this "The Tour New York City Powered by the Ride" event offer around absolutely glorious New York's New York.
Available 134 days between Sep 24, 2018 & Mar 29, 2019
View Schedule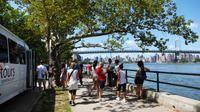 Climb aboard a comfortable luxury coach that will take you from your Manhattan area location to the Bronx, Queens, and Brooklyn for a narrated tour of the neighborhoods that are most popular in New York City. Sit back and enjoy the ride!
Available 53 days between Sep 25, 2018 & Mar 28, 2019
View Schedule

The Nyc Harlem and Gospel Tour by Bus is a one of a kind tour that makes coming to New York to see Harlem a one of a kind experience like no other, and the tour is very detailed and interesting.
Available 27 days between Sep 30, 2018 & Jul 28, 2019
View Schedule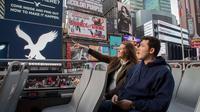 Minivan tours are an awesome way to spend a grand tour, so be prepared for this super good "Nyc Night Bus Tour" package offer while vacationing around New York in New York for an unbeatable, memorable outing.

Come along and spend an iconic day viewing and touring some of the most desired sites and destinations on this epic tour of New York City, the Bronx, Queens and Brooklyn with an informative trained guide aboard a bus for a memory that will last a lifetime!
Available 43 days between Sep 25, 2018 & Jul 30, 2019
View Schedule

View some of the highlights of New Jersey while riding in a spacious bus or SUV, leaving New York City and getting a quick look at this area as well before reaching the Hudson River and the bakery from "Cake Boss" among other locations.
Available 61 days between Sep 24, 2018 & Apr 29, 2019
View Schedule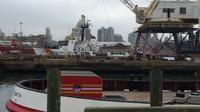 When you visit New York City this summer with your family be sure to include a day at the Brooklyn Navy Yard to learn all about the events that happened in World War II, follow your professional guide through the city.