Ferry Cruises in New York, NY
A ferry cruise is not only a great way to see some of the best sights in the Big Apple, but it's also great for getting to and from your destinations.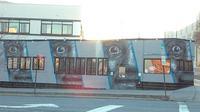 Ferry cruises are an ideal way to spend a grand tour, so jump on this "Pub Crawl Tour in St George by the Ferry" vacation package while vacationing at New York's New York for an unmatched, memorable outing.
Available 36 days between Jul 19, 2018 & Nov 16, 2018
View Schedule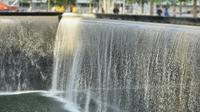 Come join us on a tour of Battery Park and the Statue of Liberty. And after this we will take you to the Pedestal Museum. You'll get a professional guide who knows their stuff. If your gonna be in New York come with us on this wonderful, historic tour.
Jul 15
8:45 AM
8:45 AM
8:45 AM
8:45 AM
8:45 AM
8:45 AM
Jul 16
8:45 AM
8:45 AM
8:45 AM
8:45 AM
8:45 AM
8:45 AM
Jul 17
8:45 AM
8:45 AM
8:45 AM
8:45 AM
8:45 AM
8:45 AM
Jul 18
8:45 AM
8:45 AM
8:45 AM
8:45 AM
8:45 AM
8:45 AM
Jul 19
8:45 AM
8:45 AM
8:45 AM
8:45 AM
8:45 AM
8:45 AM
Jul 20
8:45 AM
8:45 AM
8:45 AM
8:45 AM
8:45 AM
8:45 AM
Jul 21
8:45 AM
8:45 AM
8:45 AM
8:45 AM
8:45 AM
8:45 AM
Jul 22
8:45 AM
8:45 AM
8:45 AM
8:45 AM
8:45 AM
8:45 AM
>