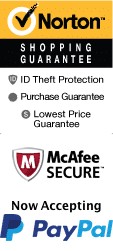 VIP Contrasts (We Visited Harlem, Bronx, Queens, Brooklyn and Manhattan)
1414 Avenue of the Americas New York City, New York 10019
1-800-987-9852
Chat Now
VIP Contrasts (We Visited Harlem, Bronx, Queens, Brooklyn and Manhattan) Photos (16)
Welcome to the VIP Contrasts Tour in New York City - an immersive adventure that takes you through the five boroughs of Harlem, Bronx, Queens, Brooklyn, and Manhattan! Get ready to indulge in the diverse cultures, stunning architecture, and rich history of New York City. This 8-hour tour is designed to give you an in-depth look at the city's most prominent landmarks and hidden gems.

During the tour, you will get to witness the iconic locations of each borough, including the Apollo Theater in Harlem, Yankee Stadium in the Bronx, Citi Field Stadium in Queens, Brooklyn Bridge in Brooklyn and iconic Times Square in Manhattan. Professional tour guides will accompany you along the way to provide insightful commentary and answer your questions about the history and culture of each borough.

Throughout the journey, you will experience the fascinating contrasts that make New York City such a unique place. Admire the modern skyscrapers and trendy bars in Manhattan, and explore the street art and hip culture of Brooklyn. Marvel at the ancient architecture in the Bronx, and sample the diverse food options in Queens. Experience the vibrant and soulful music culture of Harlem, and embrace the multiculturalism that makes this city so special.

The tour involves both walking and driving, so make sure to bring comfortable shoes and appropriate clothing for the weather. With stops for lunch and restroom breaks, guests will have the freedom to explore each location in-depth. At the end of the tour, you will have developed a deep understanding and appreciation of the various Boroughs that make up the Big Apple.

History buffs and adventure seekers alike will appreciate the VIP Contrasts Tour's unique perspective on the Big Apple. It's an adventure that promises to be unforgettable, allowing you to explore New York City's rich and diverse culture through the lens of each borough. Book your tour now and experience the best of the five boroughs.
Book Now!