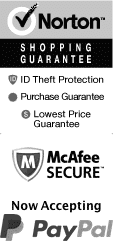 Things to Do in New York City in October 2024
Halloween is the highlight of October, and there are plenty of spooky things to see and do in NYC. Whether you take a sightseeing endeavor or embark upon a haunted ghost tour, there are plenty of great adventures to embark upon. Plus, Central Park is gorgeous in the fall.
Top Things To Do In New York in October
Oct 1, 2023
to
Oct 29, 2023
Disney's Aladdin on Broadway
Schedule
October offers a treat for the senses when visiting New York to catch Disney's Aladdin on Broadway. The city's autumnal charm sets a picturesque scene while the heart-warming story, stunning sets, and dazzling costumes of Aladdin complement the season perfectly. Plus, cooler temperatures make a night on the town more comfortable. Watching this engrossing performance as the leaves turn is a genuinely magical experience that you wouldn't want to miss.
Oct 1, 2023
to
Oct 31, 2023
Madison Square Garden All Access Tour Tickets
Schedule
October is the perfect time to visit Madison Square Garden in New York. The All Access Tour offers you an up-close experience of the iconic "World's Most Famous Arena". Wonderfully nestled between the excitement of summer and the spectacle of the holiday season, October boasts less crowds and milder weather, perfect for a tour. It's a thrill for sports fans especially during the NBA and NHL seasons, or music enthusiasts catching a concert during the Fall concert season.
Oct 1, 2023
to
Oct 31, 2023
Spyscape Admission Ticket
Schedule
October is an ideal month to visit New York's SPYSCAPE, as cooler temperatures make standing in queues more comfortable. SPYSCAPE, a modern spy museum, peaks in excitement during Halloween due to the thrilling nature of espionage. The interactive exhibits involving code-breaking and lie detection tests offer a unique autumnal experience. Also, October's less crowded streets facilitate smooth access to the venue located in Midtown Manhattan, enhancing the overall experience.
Oct 2, 2023
to
Oct 31, 2023
Manhattan Helicopter Sightseeing Tour
Schedule
October is the perfect time to take the Manhattan Helicopter Sightseeing Tour. As the city presents its vibrant palette of fall colors, the bird's eye view from the helicopter enhances this captivating spectacle. The pleasant October weather ensures clear skies, providing unobstructed views of iconic landmarks like the Statue of Liberty, Central Park, and the radiant Manhattan skyline. With fewer tourists, you can enjoy a more exclusive, intimate experience. Fall in love with New York from a new perspective this October!
Oct 1, 2023
to
Oct 31, 2023
New York Aquarium Admission Ticket
Schedule
Visiting the New York Aquarium in October provides a unique experience not to be missed. The month's temperate weather is perfect for exploring the 14 acres of marine wonderland, home to over 350 species! Enjoy the seasonal mystique as the aquarium prepares for Halloween-themed events. Attendance is lower, allowing more intimate engagements with exhibits and activities like sea lion shows or shark feedings. Enhance your fall vacation with an educational, inspiring visit to this marine conservation hub.
Oct 1, 2023
to
Oct 31, 2023
New York Statue of Liberty Cruise
Schedule
October is the perfect time to explore the majestic New York City skyline on a Liberty Cruise. During this month, the mild temperature creates a comfortable and relaxing atmosphere for voyagers making the experience even more enjoyable. This 60-minute cruise provides breathtaking views of the Statue of Liberty, Ellis Island, and other iconic landmarks. The Liberty Cruise is a fantastic way to experience New York City's vibrant atmosphere, and October guarantees a pleasant journey with perfect weather conditions.