New York City, New York Nightlife
New York City is regarded as the City that Never Sleeps, and with any of these great nightlife options you'll experience first-hand why this is so. With the New York City Night Life Pass you'll even find admission to a variety of NYC's hottest clubs for one price. Plan your party online!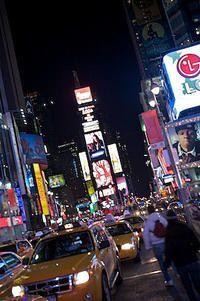 The nightlife in New York City is great for those who enjoy dancing and karaoke with their spouse and best friends from work who have always wanted to travel New York for a nice vacation in which they can brag about on Instagram and Facebook.
Available 54 days between Jun 29, 2018 & Dec 29, 2018
View Schedule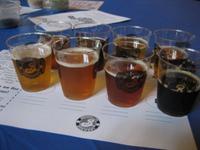 Get in touch with the local area brewery and beer on an informative tour that helps you learn all about the art of brewing the beer all the way to tasting it.
Available 199 days between Jun 24, 2018 & Mar 31, 2019
View Schedule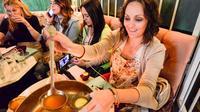 Whether you are a local looking for something different to do this weekend, or you are in the city on a weekend vacation, check out this tour of the East Village that will take you on a boozy journey of some of the city's famous speakeasies.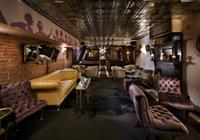 The New York City speakeasy tour was a fun evening of bar hopping around New York City, I got the chance to experience some very unique bars around the New York area I really enjoyed this authentic and fun tour.
Available 77 days between Jun 25, 2018 & Mar 27, 2019
View Schedule

Recreate the antics and lives of your favorite Sex and the City series as you channel your inner Carrie, Samantha, Miranda or Charlotte with a night out to four of the best places from the show including the local bars, lounges, and rooftops in true VIP style.
Available 31 days between Jun 28, 2018 & Jan 31, 2019
View Schedule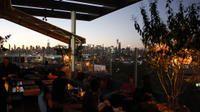 Skip the line at some of the best pubs in Brooklyn during this fun tour, which lasts for three hours; free drinks and snacks and are included in this tour.
Available 31 days between Jun 26, 2018 & Jan 29, 2019
View Schedule

The Brooklyn Brewery, Winery and Distillery tour with Lunch gives you a taste of Brooklyn's unique heritage on the guided tours, and you also get to meet the owners behind the small businesses, learn about what they do, and taste the drinks they make.
Pricing and schedule are currently unavailable.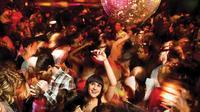 If you love the nightlife, you certainly want to be a part of the New York Club Crawl, where your host will take you to 4 of the hottest nightspots with VIP entry, no additional cover charges, and the best drinks.
Pricing and schedule are currently unavailable.