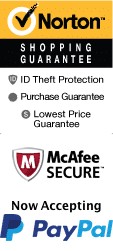 Fabulous Drag Night Out
667 10th Ave , Dive Bar Lounge New York City, New York 10036
1-800-987-9852
Chat Now
Get ready to experience an unforgettable evening with the Fabulous Drag Night Out, a lively and colorful show located in the heart of New York City. This activity promises to be a night filled with entertainment, laughter, and unforgettable performances from some of the best drag queens in the city.
As you walk into the venue, you are greeted with vibrant colors, flashing lights, and an energetic atmosphere that will guarantee to set the tone for the night. The show features some of NYC's top drag performers, who will take you on a journey through music, dance, and comedy, all while adorned in stunning costumes and glamorous makeup.
Throughout the evening, you can expect to see a variety of performances, from lip-syncing to live singing, and everything in between. The drag queens will interact with the audience, take requests, and even invite some lucky guests on stage to join in the fun. The show is an excellent opportunity to let loose, embrace your inner diva, and have a fabulous time.
The Fabulous Drag Night Out typically lasts for about three hours, and you will be seated at a table with other guests, all of whom are there to have a good time. The show alcohol-free, but tasty refreshments and snacks are available for purchase.
The show is a celebration of individuality, freedom, and acceptance, and you will leave feeling uplifted, entertained, and empowered.
Behind the dazzling performances, the show is also an homage to the history and culture of drag. The performers pay tribute to the legendary queens who have paved the way while also creating something entirely new and exciting.
In conclusion, the Fabulous Drag Night Out promises to be an evening you won't forget. With fantastic performances, a lively atmosphere, and a celebration of individuality and acceptance, it's an experience like no other. Head to New York City, grab your tickets, and get ready for an unforgettable night with the best drag queens in town!
Book Now!