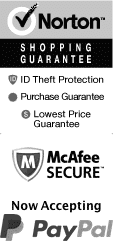 Things to Do in New York City in January 2024
With winter alive in the city, NYC is certain to be the perfect winter wonderland. Visit in January to experience all of the fun shows, attractions, cruises, and more. There are so many amazing things to see and do.
Top Things To Do In New York in January
Jan 1, 2024
to
Jan 31, 2024
Spyscape Admission Ticket
Schedule
January is perfect for visiting Spyscape in New York. The attractions are less crowded, enhancing your experience at this espionage museum. Discover the world of spies and cyber intelligence, sharpen your spy skills with interactive exhibits and learn about history's most enigmatic secret agents. Plus, you can escape the winter chill and immerse yourself in a fascinating indoor adventure. A trip to Spyscape is a unique, unforgettable kick-start to your year.
Jan 1, 2024
to
Jan 29, 2024
Twisted Met: Scandals and Secrets of the Metropolitan Museum Masterpieces
Schedule
January is an excellent time to delve into the Metropolitan Museum's Scandals and Secrets with Twisted Met. This tour provides an intriguing twist on conventional history, exploring the unseen controversies concealed within the museum's masterpieces. With less crowd, January allows a more personal, intimate experience. You get to absorb another side of art, filled with whispers of secrets, scandals, and hidden meanings, while savoring New York's winter charm.
Jan 1, 2024
to
Jan 31, 2024
Edge Observation Deck - General Admission
Schedule
Visiting the Edge Observation Deck in January offers an extraordinary experience. Due to New York's winter season, the crowds are significantly thinner, ensuring a more personal experience. The crisp January air enhances the panoramic views of New York City's iconic skyline from the highest outdoor sky deck. The snow-capped skyscrapers provide a magical view that you won't see at any other time of the year. It's an unforgettable way to start the new year. Book in advance to guarantee your spot.
Jan 1, 2024
to
Jan 31, 2024
American Museum of Natural History
Schedule
January is the perfect month to visit the American Museum of Natural History in New York City. The crowds are smaller, giving you more time to explore the vast collection of exhibits, from dinosaurs to space exploration. The annual Origami Holiday Tree display is also on full display. Visit the museum during the weekend and enjoy special family programs and adult workshops. Don't forget to check out the Hayden Planetarium Space Show for an out-of-this-world experience. January is the best time to make unforgettable memories at this iconic museum.
Jan 1, 2024
to
Jan 31, 2024
Manhattan Helicopter Sightseeing Tour
Schedule
January provides the stunning spectacle of New York City blanketed in snow, creating the perfect backdrop for a Manhattan Helicopter Sightseeing Tour. Marvel at the city's iconic landmarks - the Statue of Liberty, Central Park, Times Square and more, all dusted with winter's touch. The clear winter skies offer brilliant visibility, while the chilly weather and fewer tourists mean more availability and convenience. It's an unforgettable way to experience the magic of NYC in wintertime from a bird's eye view.
Jan 1, 2024
to
Jan 31, 2024
Greenwich Village Ghost Tour
Schedule
January is an ideal time to partake in the Greenwich Village Ghost Tour. The crisp New York winter adds an eerie charm as you meander through centuries-old streets filled with haunting tales. With fewer tourists, you get a more intimate experience. Warm winter clothing amplifies the thrill of uncovering hidden ghost stories amid frosty silence. Furthermore, the stillness of a winter night inspires greater imagination, making the spine-chilling exploits of this ghost tour an unforgettable post-holiday adventure!