Art Tours in New York, NY

Art-lovers everywhere know that one of the hottest places for the art industry is NYC. Do not miss out on seeing tons of interesting pieces and more on one of these art tours.

If this vacation escape needs art tours, New York, N.Y., is actually a super good choice, so prepare yourself for this awesome "Renegade Metropolitan Museum of Art Tour with Skip-the-Line Access" event package.
Available 62 days between Sep 21, 2018 & Dec 31, 2018
View Schedule

This fully narrated tour is four hours long and includes attending a Baptist church service where you'll hear a gospel choir; you'll see a number of other popular local attractions as well, such as the Apollo Theater and Sugar Hill.
A lot of people may not realize it, but New York has a rich rock and roll influence and now tourist can take a walking tour of places where artists like Blondie, Led Zeppelin, the Doors, Madonna and Andy Warhol all lived and performed at.
Available 82 days between Sep 21, 2018 & Dec 30, 2018
View Schedule
This art tour is lead by professional graffiti artists will provide techniques and tips on how to create aerosol art in a place that is safe and legal to create a graffiti canvas.
Available 132 days between Sep 21, 2018 & Jun 30, 2019
View Schedule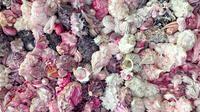 A New York City Art Gallery Tour is led by a guide who works in the art field, so their knowledge will enhance your experience as you visit various galleries to view the work of the featured artists.
Available 44 days between Sep 22, 2018 & Dec 30, 2018
View Schedule

All entrance fees are included for this comprehensive three and a half hour tour of Harlem; you'll learn about local landmarks where the best musicians and artists created work that is still held in high esteem today.

When you plan your vacation to New York City, make sure that you arrange to take a street art tour of Manhattan with a professional guide who will lead you down pathways and streets that display the art of modern city artists.
Available 132 days between Sep 21, 2018 & Mar 31, 2019
View Schedule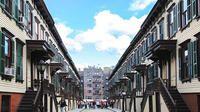 You'll spend four hours in the afternoon touring Harlem and learning about the area's famous landmarks and attractions; the tour is fully narrated and all taxes and fees are included in the price of the tour.