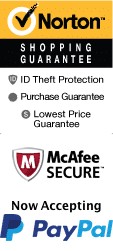 Chelsea Contemporary Art Tour with NYC Professional Art Critic
Chelsea New York City, New York 10001
1-800-987-9852
Chat Now

Small-group tour

Informative, friendly and professional guide

All entrance fees included

Duration: 2 hours

Schedule
Experience the vibrant world of contemporary art in Chelsea, New York with an expert guide by your side. The Chelsea Contemporary Art Tour with NYC Professional Art Critic is a walking art tour that spans the Chelsea neighborhood, which is known for its flourishing contemporary art scene. Along the way, you will have the opportunity to explore the galleries, see some of the most talked-about art pieces, and gain insider knowledge about the art world.
During the guided tour, you will have the chance to see some of the most popular exhibits in Chelsea that are currently on display. The tour accommodates up to 10 people, so you can have a personalized experience and plenty of opportunities to ask questions. This tour is perfect for art enthusiasts who want to meaningfully engage with the art and gain a deeper insight into the art world.
The tour covers a walking distance of about a mile with frequent stops at various galleries throughout Chelsea. You will explore various art styles, from abstract to representational, as well as learn about the history and significance of the pieces from your professional guide.
Chelsea boasts some of the most renowned art galleries in New York City, and this tour will provide an opportunity to visit some of these exclusive galleries and view famous works of art. The tour is led by a professional art critic, so you can expect to have an in-depth understanding of the art world.
Throughout the tour, your guide will provide historical context and insights about the artists and their works. Additionally, the tour will offer an insight into the art industry, how art is valued, and the process of collecting art.
In summary, the Chelsea Contemporary Art Tour with NYC Professional Art Critic is an exceptional tour that gives art lovers the chance to explore one of the leading art scenes in the world. With your guide's expert knowledge, you will gain a new appreciation for contemporary art. Don't miss this opportunity to experience culture and art in Chelsea. Book your spot now!
Options:
Departure
Available 10/6/2023 until 10/28/2023 View Detailed Schedule
On our two-hour tour, we'll visit approximately seven to eight exhibitions, seeing and discussing the most important shows of the moment in a variety of media.
Book Now!