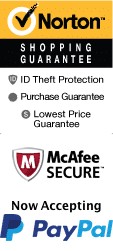 Evening Harlem Jazz Tour
145 W 122nd St New York City, New York 10027
1-800-987-9852
Chat Now
If you're looking for a night of jazz, soul, and cultural exploration, you can't go wrong with the Evening Harlem Jazz Tour in New York City. This two-hour walking tour takes you through the streets of Harlem, where jazz legends like Duke Ellington, Billie Holiday, and Charlie Parker once played. You'll get to see some of the city's most iconic landmarks and learn about the neighborhood's rich history.

As you walk through the vibrant streets of Harlem, your guide will tell you stories of the area's music and culture. You'll pass by the Apollo Theater, where some of the biggest names in music got their start, and see some of the city's most beautiful churches and historic brownstones. Your guide will also point out some of the best restaurants in the area, so you'll know where to grab a bite to eat after the tour is over.

Of course, the real highlight of the Evening Harlem Jazz Tour is the music. You'll visit one or two local jazz clubs, where you'll get to enjoy live performances from some of the city's most talented musicians. From soulful saxophones to swinging drums, this tour is a celebration of Harlem's musical legacy.

The tour lasts for approximately two hours and involves about a mile of walking, so be sure to wear comfortable shoes. You'll also want to dress warmly, as some of the jazz clubs can get a bit chilly. The tour is appropriate for all ages and is a great way to experience some of the city's most vibrant and historic neighborhoods.

Harlem has a rich cultural history, and the Evening Harlem Jazz Tour is the perfect way to experience it firsthand. Whether you're a longtime fan of jazz or just looking for a unique way to explore the city, this tour is sure to be a highlight of your visit to New York.

In summary, the Evening Harlem Jazz Tour is a must-see attraction for anyone looking to experience the rich history and culture of Harlem. With live music, interesting landmarks, and knowledgeable guides, this tour is an unforgettable way to spend an evening in New York City. Don't miss your chance to be a part of the Harlem jazz scene – book your tour today!
Book Now!