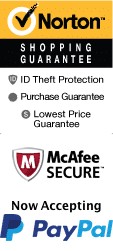 Harlem Gospel Experience Walking Tour
515 Malcolm X Blvd New York City, New York 10037
1-800-987-9852
Chat Now
When visiting New York City, take a stroll through the vibrant Harlem neighborhood, and join the Harlem Gospel Experience Walking Tour. This 2-hour walking tour immerses you in the rich cultural heritage of Harlem, accompanied by the soulful sounds of a live gospel choir. The tour commences in front of the iconic Apollo Theater, and takes you on a journey through the heart of Harlem's sights, sounds, and flavors.

The Harlem Gospel Experience Walking Tour showcases some of Harlem's most iconic landmarks, including Marcus Garvey Park, Strivers' Row, and the Abyssinian Baptist Church. Take in the stunning architecture and learn about the neighborhood's history from your knowledgeable guide. Along the way, treat your ears to the uplifting sounds of a live choir, filling every street corner and public space with their beautiful gospel harmonies.

Stroll along the same streets once walked by notable people such as Duke Ellington, Louis Armstrong, and Langston Hughes, and gain insight into the rich cultural heritage that defines Harlem today. Learn how gospel music evolved into a cornerstone of African American culture, celebrated and beloved worldwide.

The tour requires comfortable walking shoes, and covers a distance of approximately 1 mile. Dress comfortably and bring a bottle of water. Along the way, the tour stops at a local restaurant, where you can sample some of Harlem's famous soul food. Be sure to arrive on time, as the tour guarantees an unforgettable experience.

In summary, the Harlem Gospel Experience Walking Tour is the perfect activity for those wishing to delve into the heart of multicultural Harlem. From iconic landmarks to soulful gospel sounds and delicious food, the tour offers an all-encompassing immersion into the vibrant culture this neighborhood has to offer. Book your tickets now, and prepare for a memorable journey through the soul of Harlem!
Book Now!