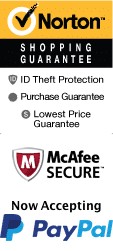 Brooklyn Graffiti Lesson
282 Meserole St Brooklyn, New York 11206
1-800-987-9852
Chat Now

Enjoy a day away from the hustle and bustle of the city

Family friendly

Flexibility to customize your itinerary to your own preferences

Duration: 60 minutes

Schedule
Brooklyn Graffiti Lesson is an immersive tour that will take you on an artistic journey through the streets of Brooklyn, New York. You'll discover some of the most impressive street art in the area and learn the techniques and history behind it. This is a must-do activity for artists and art lovers alike, and it's perfect for anyone looking for something a little bit different to do in the city.
During this three-hour tour, you'll get to explore some of the best graffiti and street art in Brooklyn. Accompanied by an expert guide, you'll learn about the history of graffiti and how it's changed over the years. You'll discover the different types of graffiti, including tags, throw-ups, and pieces, and see the art up close and personal. The tour will take you through different neighborhoods, each with its own unique graffiti history and style.
This interactive tour is perfect for all skill levels. Whether you're an experienced artist or just starting, you'll come away with a better understanding and appreciation of the art form. You'll learn about the different tools and techniques used by graffiti artists and get to try some of them out for yourself. By the end of the tour, you may even have created your own masterpiece!
The Brooklyn Graffiti Lesson tour is a walking tour, which means you'll need to wear comfortable shoes and dress for the weather. The tour covers approximately two miles, so be prepared for a bit of walking. You'll also need to bring your camera to capture all of the amazing street art you'll see throughout the tour.
One of the highlights of the tour is the opportunity to meet some of the artists behind the art. You'll get to hear stories from the artists who created the murals, learn about their inspiration, and see the passion behind their work. This is a truly unique opportunity to connect with the artists and get a glimpse into their world.
In summary, the Brooklyn Graffiti Lesson tour is a unique and immersive experience that takes you on a journey through the vibrant world of street art. You'll learn about the history and techniques behind graffiti and see some of the most impressive art in Brooklyn. Whether you're an artist or an art lover, this tour is a must-do activity in New York City. So, come and explore the colorful streets of Brooklyn and discover the incredible world of graffiti!
Book Now!