New York City, New York Activities – Culinary Tours
Sample some of the finest cuisine in New York City, NY, with these incredible culinary tours. Take in a cultural culinary experience with the
Harlem Soul Food and Jazz Experience
or any other of the decadent sightseeing options featured.

Spend two hours witnessing New York City sights like Little Italy (20 historical landmarks to see), West Village, and China Town in a roomy convertible as one's tour begins in Greenwich Village, a place that included notable New Yorkers.
Jul 19
8:15 PM
8:15 PM
8:15 PM
8:15 PM
Jul 23
1:15 PM
1:15 PM
1:15 PM
1:15 PM
8:15 PM
8:15 PM
8:15 PM
8:15 PM
>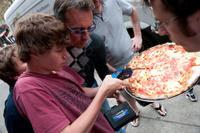 Culinary tours are an excellent way to spend a vacation getaway, so gear up for this "Pizza Walking Tour of Manhattan" event offer all around gorgeous New York, New York.
Available 204 days between Jul 22, 2018 & Apr 29, 2019
View Schedule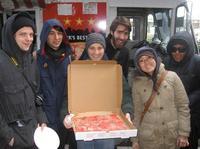 Partake in a unique culinary tour that will delight your taste buds; The New York City Gourmet Food Cart Walking Tour will allow you to indulge in lunch, explore the local streets, and enjoy a fully narrated tour through the city.
Available 43 days between Jul 20, 2018 & Dec 21, 2018
View Schedule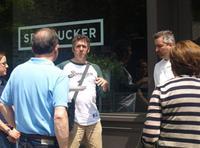 Sample some of the local flavors that are offered by restaurants in the Brooklyn area, starting the tour at Carroll Gardens to get a few fresh foods before visiting at least seven other locations including an Italian coffee shop and a Russian tea room.
Available 249 days between Jul 21, 2018 & Mar 31, 2019
View Schedule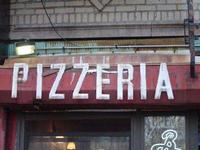 Don't make the mistake of leaving New York without journeying through authentic flavors of cultural food, Jacques Torres chocolate factory and more while enjoying sky-lit views from Williamsburg and Greenpoint to Sunset Park on the culinary tours of Brooklyn.
Available 141 days between Jul 21, 2018 & Dec 31, 2018
View Schedule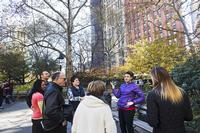 Take a small group 3 hour guided tour to the most amazing eateries in Manhattan's Lower East Side, this walking tour takes you to cultural sites such as Little Italy and Chinatown being perfect for families in New York City.
Available 161 days between Jul 20, 2018 & Dec 30, 2018
View Schedule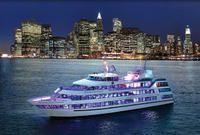 See the wonderful sites that the city of New York has to offer and even enjoy the food along with drinks during happy hour when you embark on this wonderful culinary cruise.
Culinary tours are the best way for you to get that local flavor during your visit to NYC, join in for rooftop appetizers and drinks (three free), enjoying sights of the Empire State Building, Times Square and Hudson River.