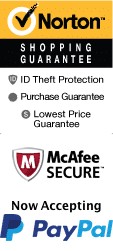 Brooklyn Pizza Walk
298 Atlantic Ave New York City, New York 11201
1-800-987-9852
Chat Now


During this three-hour walking tour, you'll visit some charming neighborhoods in Brooklyn. You'll discover the history behind the pizzerias, learn how the pizza is made, and have multiple opportunities to taste some of the freshest pies in the city. Plus, you'll enjoy some beautiful street art, vintage shops, historic brownstones, and stunning views of Manhattan's skyline.

This activity requires guests to walk approximately 2.5 miles, which is perfect for burning off some calories between stops. Comfortable walking shoes and weather-appropriate clothing are recommended as the activity takes place outdoors and there will be standing time during pizza slices. Your knowledgeable guide, a true pizza expert, will share some fun facts, pizza trivia, and stories about Brooklyn's pizza scene.

During the tour, you'll visit some of Brooklyn's most iconic pizzerias, including Grimaldi's and Juliana's, two of the oldest and most renowned in the area, as well as some local favorites, like Fornino and Table 87. With each stop, you'll have the opportunity to try different types of pizza, from the classic margherita to innovative toppings like figs and prosciutto. All pizzas are freshly made to order, and the slices are big enough to satisfy your craving without feeling too full.

Pizza lovers will appreciate the history and highlights of each pizzeria. For example, Grimaldi's is famous for its coal-fired brick oven, which gives the pizza a unique crispy crust. Juliana's, on the other hand, was opened by Patsy Grimaldi himself after he sold the original Grimaldi's. Table 87, the first coal oven pizzeria in Brooklyn to offer pizza by the slice, is famous for its lobster pizza. Finally, Fornino's Neapolitan-style pizza is known for its thin-crusted dough and fresh ingredients.

The Brooklyn Pizza Walk is a fun and delicious way to discover the best pizza in New York City in a local neighborhood. It's perfect for solo travelers, couples, and families, and suitable for all ages. By the end of the tour, you'll have a newfound appreciation for Brooklyn's pizza scene and might even argue that it's better than Manhattan's. Don't miss this opportunity to experience Brooklyn like a local and eat some of the best pizza in the city!
Options:
Brooklyn Pizza Walk: Brooklyn Pizza Walk 11:45am 11:45
Available 10/7/2023 until 12/30/2023 View Detailed Schedule
Downtown Brooklyn, including Cobble Hill and Boerum Hill (easy access from Manhattan via the F, A, C, 2, 3, 4 and 5 trains)
Book Now!