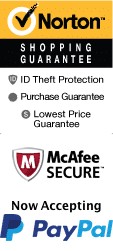 Greenwich Village Food Tour

Small-group tour

Soak up the atmosphere on a walking tour

Get inside tips from a local

Led by a local guide

Lunch included

Vegetarian meal option available

Duration: 2 hours

Schedule
See why Greenwich Village is one of the most popular neighborhoods in New York City while enjoying this Greenwich Village Food Tour. Greenwich Village is known for its music, art, and of course its food. The local guide will lead the way through the village and make stops at some of the best eateries around.
When thinking about visiting Greenwich Village, images of coffee shops and beatniks come into come to mind. Even though it is no longer the 1960s, the village is still the place to be for unique music and art. It is also the place for some unbelievable food. The tour will stop at some specialty shops, some bohemian cafes, and take some time to enjoy the food along Beeker Street. Lunch and other samplings are included in the tour. Vegetarian options will be available if notice is given at the time of the booking. The entire tour will last for about two hours. Make sure to dress for the weather and wear comfortable shoes for walking.
Get totally immersed in the cultural atmosphere that is unique to Greenwich Village. The village embraces its diversity and the food is a delicious part of that culture. Take in the whole village experience and make sure to bring a camera to snap some photos along the way, and stop back at some favorite eateries after the tour is over for more good food.
Book Now!