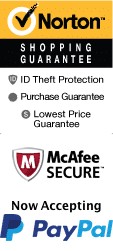 Greenwich Village Food Tour
8 Ave &, Greenwich Ave New York City, New York 10014
1-800-987-9852
Chat Now

Small-group tour

Soak up the atmosphere on a walking tour

Get inside tips from a local

Led by a local guide

Lunch included

Vegetarian meal option available

Duration: 2 hours

Schedule
Get ready for a culinary adventure in the heart of Manhattan's Greenwich Village with the Greenwich Village Food Tour! You will explore this famed NYC neighborhood, learning about its history and architecture while savoring its culinary delights. This tour is perfect for anyone looking to experience the city's renowned culinary scene.

Guided by a gastronomic expert, the tour will take you through charming streets and alleys, stopping at six famous food spots along the way. Sample a variety of cuisine, ranging from traditional Italian dishes and New York style pizza to modern American fusion plates. You will explore the maze-like streets of Greenwich Village and discover hidden gems that even locals don't know exist.

Your stroll through Greenwich Village will last approximately three hours, with a total walking distance of approximately 1.5 miles. Wear comfortable shoes as you'll be walking on uneven pavements and up and down stairs. You'll be tickled by the stories told by your guide as you work your way through some of the most charming streets in Manhattan.

Greenwich Village has been home to many famous writers, musicians, and actors over the years, including Bob Dylan, Jack Kerouac, and Edith Wharton, making the tour an excellent glimpse into the artistic and cultural scene of New York City. Not only will you learn about the history of the neighborhood, but you'll also witness the importance of food in the city's culture and explore its evolution throughout the years.

In conclusion, the Greenwich Village Food Tour is a perfect activity for foodies and anyone wanting to experience the vibrant culture of New York City. Indulge in a wide variety of food and drink, explore the charming architecture, and learn about the neighborhood's storied past. Book your spot now and satisfy your cravings for an unforgettable food experience in the city that never sleeps!
Book Now!