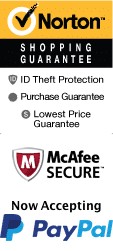 Flatiron Food, Architecture and History Tour
200 5th Ave New York City, New York 10010
1-800-987-9852
Chat Now

Excellent value for money

Soak up the atmosphere on a walking tour

Lunch included

Get inside tips from a local

Duration: 3 hours

Schedule
The Flatiron district in New York City is full of history and stunning architecture, but it's also known for its vibrant food scene. And what better way to explore it all than on the Flatiron Food, Architecture, and History Tour? This delicious walking tour will not only take you around the iconic Flatiron building, but also show you the eclectic mix of cuisines that thrive in this neighborhood.

During the 3-hour tour, you'll visit six locations, ranging from casual eateries to high-end restaurants, all while learning about the unique history of the Flatiron district. Each stop on the tour offers a little piece of the culinary puzzle that makes up the neighborhood.

You'll sample dishes from Japan, Italy, and other countries, as well as some of the best American food around. But it's not just about the food - the history and architecture of the buildings you'll visit add an engaging layer to the experience.

Not only will you get to explore Flatiron's stunning architecture and food scene, but you'll also have a knowledgeable guide to lead the way. They'll share fascinating stories and give you insider tips on where to find the best local cuisine. Plus, with only 10 people per tour, you'll have an intimate and personal experience.

The Flatiron Food, Architecture, and History Tour is perfect for foodies and history buffs alike. You'll learn about the neighborhood's past while indulging in delicious food that represents its present. And with all the walking involved, you can indulge without feeling too guilty!

In summary, the Flatiron Food, Architecture, and History Tour is a unique and exciting way to explore the Flatiron district. With its mix of history, architecture, and diverse cuisine, it's sure to delight anyone looking for an authentic New York City experience. Don't miss out on this delicious and informative adventure!
Book Now!