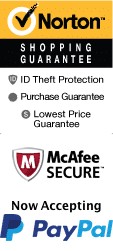 New York's West Village Food Tour

Explore the local streets on a walking tour of the city

Fully narrated tour

Informative, friendly and professional guide

Snacks and Beverages included

Duration: 3 hours

Schedule
The New York's Village Food tour is about three hours long. It is a walking tour and snacks and drinks are included. The tour begins at Bleecker Street in the middle of New York's West Village. The tour shows a different artist of all types. You can see the famous Greenwich Village and home of the famous foods.
There is a stop for Italian food shops for the best soppressata and Arancini. On the tour, you can sample the New York style pizza and bagels that are baked fresh. You can enjoy the Pasticceria Bruno, first place winner, on Food Network Challenge. It is one of the oldest restaurants is Mamoun's Falafel in New York. You will find six best food businesses in New York.
On the tour, you can go about 2.5 miles of the West Village. You can go to the hidden valley, coffee shops, and brownstone houses. The tour guide shows Monica's apartment who play on the television show "Friends". You can spend the rest of the day revisiting different restaurant and neighborhoods.
You can be picked up at the Greenwich Village. The tour will begin at 11 am, so arrive about ten minutes early. This tour includes a walking tour, six food tasting, and bottles of water. It does not include hotel pick up and drop offs and no additional food or drinks. You will need a confirmation number when booking this tour. If there are not enough visitors the tour it will be canceled. You will need to wear comfortable shoes on the tour.
If you like to participate in a food tour then you should go to New York for the best six tasting of different foods. You get to see all types of architecture artwork of different house and apartments in the center of New York. Once you finish the tour you will remember the wonderful time at the best shopping places and the Italian foods.
Book Now!