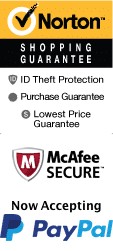 Upper and Lower Manhattan Private
1414 Avenue of the Americas New York City, New York 10019
1-800-987-9852
Chat Now
Experience the best of Upper and Lower Manhattan on a private tour that will take you through some of the most iconic landmarks in New York City. This tour is a perfect way to get up close and personal with the sights and sounds of NYC. From the bustling streets to the breathtaking architecture, you'll get a glimpse of everything that makes this city so unique.

Your tour will begin in Lower Manhattan, where you'll explore the iconic Financial District. Take in the beauty of Wall Street and the famous Charging Bull statue that represents the strength and power of the American economy. As you make your way through the city streets, your private guide will share the history of each landmark, making your experience even more enriching and informative.

Next up, you'll visit the stunning One World Trade Center, which is the tallest building in the Western Hemisphere. Here, you'll have the opportunity to take the elevator up to the observation deck, where you can enjoy a 360-degree view of the city skyline. You'll also get access to a personal iPad that will give you more information about the history and significance of each building you see.

You'll then head uptown to explore Upper Manhattan, where you'll visit the iconic Central Park. This expansive park is a green oasis in the heart of the city, and it offers breathtaking views of the Manhattan skyline. Your private guide will take you on a leisurely stroll through the park, showing you all the hidden gems and notable landmarks.

As you continue your journey through Upper Manhattan, you'll visit some of the city's most notable museums, such as the famous Metropolitan Museum of Art and the American Museum of Natural History. Your private guide will share interesting facts about each museum, and you'll have the opportunity to explore the exhibits at your own pace.

Finally, your tour will wrap up with a walk through Times Square, which is a bustling hub of activity and the heart of the Broadway theatre district. Take in the sights and sounds of this world-famous landmark and enjoy the energy of the people and the city surrounding you.

Overall, this private tour of Upper and Lower Manhattan is the perfect way to experience the best of New York City. With a private guide to lead the way and offer insightful commentary on each landmark, you're sure to have an unforgettable experience that will make you want to come back to NYC time and time again. So book your tour today and start exploring!
Book Now!