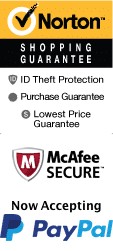 Misa Gospel En Harlem Mas Contrastes VIP
1414 Avenue of the Americas New York City, New York 10019
1-800-987-9852
Chat Now
Prepare to experience the vibrant energy and soul-stirring melodies of Harlem's Gospel Music scene. "Misa Gospel En Harlem Mas Contrastes VIP" is a guided tour that takes you through the historic neighborhoods of Harlem to witness the Sunday morning gospel celebration. The tour provides a unique and immersive experience that takes you to a local church, Harlem market, and a jazz lounge.

Your adventure begins early Sunday morning, where you'll board a comfortable coach bus with an expert guide who will lead you through the beautiful streets of Harlem. After your arrival, explore the local neighborhood market to experience a bit of the authentic Harlem culture before entering the church. At the church, you'll be greeted warmly by the gospel choir and invited to sing along with the powerful hymns they perform.

The following stop is the elegant jazz lounge where you will be treated to a scrumptious brunch. You'll immerse yourself in the ambience of live jazz while feasting on mouth-watering Southern-style dishes. You'll have the privilege of being introduced to several locals who will share their story and experiences with you.

Harlem is renowned for its role in the country's legendary music history, and this tour gives you a chance to experience the best of it. Learn about the captivating history of Harlem and its significant contributions to the gospel music genre. The tour celebrates the harmony that emerges from the blending of cultures and lifestyles.

In summary, the Misa Gospel En Harlem Mas Contrastes VIP tour brings to life one of the essential cultural experiences in Harlem. You'll dive deep into the music culture of the area and meet some of the warm and welcoming locals that make it unique. Be prepared to participate in the music, enjoy a delicious meal, and learn about the historical significance of a beautiful neighborhood in New York City. Book your spot now and be ready to have your soul stirred by the uplifting gospel music!
Book Now!