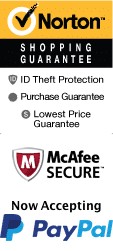 Excursion to Boston from New York 1 Day
790 7th Ave New York City, New York 10019
1-800-987-9852
Chat Now
Looking for a fun and exciting way to explore the historic city of Boston? Join us on our one-day excursion from New York to Boston! On this tour, you'll get to experience the best of Boston's landmarks and attractions, while also enjoying stunning coastal views and a visit to Harvard University.

Starting bright and early in the morning, you'll leave New York City behind and embark on a scenic drive through Connecticut and into Massachusetts. The first stop on the tour is Quincy Market, located in the heart of downtown Boston. Here, you'll have time to explore the bustling marketplace, try some delicious local foods, and shop for souvenirs.

After exploring Quincy Market, we'll continue on to the historic Faneuil Hall, a meeting place for American colonists during the Revolutionary War. From there, we'll walk to the nearby Freedom Trail, a 2.5-mile-long path that leads you past 16 of Boston's most significant historic sites, including the Massachusetts State House, Boston Common, and the Paul Revere House.

Next up, we'll make a stop at the world-renowned Harvard University, where you'll get to walk through the beautiful Harvard Yard and learn about the history, traditions, and architecture of one of the most prestigious universities in the world.

After visiting Harvard, we'll head to the seaside town of Cambridge and take a scenic drive along the stunning Massachusetts coastline. We'll pass through picturesque towns like Quincy, Scituate, and Cohasset, and stop at Hull for a breathtaking view of Boston's Harbor and the Boston Light House.

On our way back to New York, we'll stop at the iconic New England diner, where you can enjoy some delicious classic American comfort food.

This tour is perfect for anyone looking to escape the hustle and bustle of New York City and explore one of the country's most historically significant cities. Whether you're a history buff, a foodie, or just looking for a fun day trip, our excursion to Boston has something for everyone. So book your spot now and embark on a journey through time and American history!
Book Now!