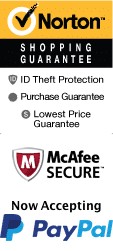 West Nashville Dream Center in Nashville, TN
520 39th Ave North Nashville, TN 37209
The West Nashville Dream Center is more than just a place where you can play basketball or play on a playground.
It's a place in the city where teens often come together so that they can get the support they need from others in the community. Several ministry leaders come together to help with homework after school and to lend an ear for children and teens.
This is a nonprofit center that focuses on empowering the younger generation. Those who work with the people who visit the center are often community leaders and workers as well as members of various ministry organizations. Police officers often step in to offer assistance and support when needed as well. Everyone who works with the youth at the center tries to make it a fun environment so that children and teenagers know they have someone who will listen to them. It's a safe place for those who might not have a safe environment where they can go all the time. Aside from homework assistance, there is assistance with bullying issues and several fun programs that visitors can enjoy, such as arts and crafts.
The younger generation of Nashville has a safe place they can visit called the West Nashville Dream Center. The dream of the workers is to see all of the children in the area have someone who supports them in all aspects of life. While you're in Nashville, take part in one of the many 5K races that are held during the year.