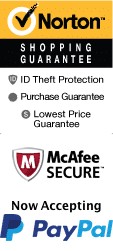 The War Memorial Auditorium in Nashville Tennessee is really a sight to see.
Concerts and other fun events are held here on a regular basis and really draw a nice crowd. Not only do people from all over the country come to see the performers performing there but to see the Memorial Auditorium itself! The giant white marble pillars are a staple of this gorgeous work of architecture and the building itself is truly a phenomenon.
The War Memorial Auditorium gets it's name from the history it has erected from. After world war 1 the Tennessee historical society decided to build this monument as a token of respect and honor to those who fought and died for our country. Designer and lead architect Edward Dougherty had a plan to make this building stand out from any other building in Nashville so that it's purpose and intent would not be over looked. It currently stands where the Grand ole' opry used to be which is another reason to make sure this building lived up to it's name.
For history lovers and people with an intent to see things and experience history in person, the War Memorial Auditorium is a must see that needs to be added to your list of historical architecture and buildings to visit. With it's long history of being a monument of honor and the fun and exciting events that are held here, this is the best place for everyone to see and experience.