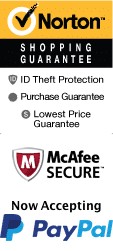 The following tours go by Hermitage on Old Hickory Blvd:
1/1/2000 - 1/1/2000
For a unique activity during your next Nashville, TN vacation, be sure to book the carriage tour ride of your choice.
The Hermitage on Old Hickory Boulevard has a special place in American history as the home of past president Andrew Jackson.
This home and historic site is one of the oldest and best preserved in the nation and offers its treasures for viewing to thousands of people each year. In fact, since its opening in 1889, over 15 million people have visited the estate.

While at the Hermitage, you will learn much of the interesting facts surrounding the life of President Andrew Jackson. Despite being orphaned in his teens, Andrew Jackson grew up to be one of the most influential men in the world and even had a part in Texas becoming part of the United States. During his life, Andrew Jackson battled debts and personal problems caused by his family members and still managed to come out on top financially with nearly 1,000 acres making up his estate and about 150 slaves helping with the upkeep of the property. In 1845, Jackson passed away in his bedroom at the Hermitage and was laid to rest on the grounds.
The mansion and grounds are as interesting as the man who lived on them. The 1,000 acres of The Hermitage have changed greatly through the years. At one point, The Hermitage had deteriorated almost to the point of ruin before being rescued and restored to its current glory and given its place in the country as a National Historic Landmark. The Hermitage has seen slavery, freedom, the changing roles of women, religion, fortunes, and ruin, and its story isn't over yet.