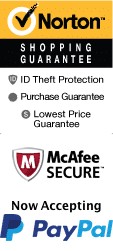 The Escape Game at Opry Mills in Nashville, TN
433 Opry Mills Dr Nashville, TN 37214
Gather your friends for a party or book a team building, work event for sixty minutes of lasting fun, memories at The Escape Game at Opry Mills in Nashville, Tennessee located on 433 Opry Mills Drive.
You can choose from a variety of themed rooms, as you all join together to devise a plan to get out of the room before your time is up. You might be surprised, who among you have the skills to deduce the clues and who needs a little encouragement. Each Escape Room has an assigned skill level (up to 10 in difficulty) and a designated number of participates from 2 to 12 players.
Some of your choices include attempting to escape from the popular, traditional, escapade of the Prison Escape Room, a out of this world, space adventure mission on the mystical Planet Mars Room, a jamming Nashville themed musical rocking musical room, go back in time to the rich dreams of the Western, Exhilarating, Gold Rush Days Room, take on the role of a mischievous thief in the Heist Room, get active in the Playground or participate in the Special Ops Room.
Whatever theme of a room you choose, you will be using your brain power of cleverness, as you solve group puzzle together to unlock a series of clues that hopefully lead you to the success of unlocking the doors, thus winning the challenging game within the targeted one hour time frame at the Nashville, Tennessee's, premier Escape Game located on 433 Opry Mills Drive. Once you've tried one room, get ready to plan another outing because each Escape Room offers its unique challenges to explore. Or, if you have a large group, book several rooms at once, so everyone can join in.