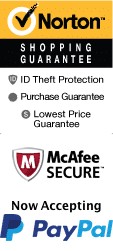 Tennessee State University (TSU) in Nashville, TN
330 10th Avenue North , Box 138 Nashville, TN 37203
Tennessee State University (TSU), located in downtown Nashville, is a major urban university that offers 45 different bachelors degrees and 24 masters degree programs.
TSU's main campus, Avon Williams Campus, is located on 10th Avenue in downtown Nashville. This 450-acre campus has more than 65 buildings and is a school of just over 8,000 undergraduate and graduate students combined. Founded in 1912, this school has progressed from a 'normal school' exclusively for African-Americans to a national university with students from 42 states and 52 countries.
Besides extensive academic programs, the university also has impressive athletics programs. The university's TSU Tigers and Lady Tigers engage in Division I basketball, golf, track and field, tennis, softball, volleyball, and Division I-AA football.