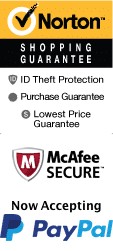 The Ellington Agricultural Center, located in Nashville, TN, is home to many events, outdoor activities, and beautiful grounds that any tourist will enjoy.
The area is also home to an information center where you can learn more about the region and how it affects the outlying areas of Tennessee. The visiting the center is a local favorite not only for its educational value, but also because it is a quiet place to simply enjoy the outdoors.
If you want to spend the day hiking, fishing, or enjoy other outdoor activities, then this is the place to visit. You will find many challenging activities, be able to spend quality time with your family, and learn about agriculture and other interesting topics. While there are many parks in the area, the agricultural center is larger and hosts a diverse list of activities and events the whole family can enjoy.
If you don't want to participate in any events or sponsored activities, you can also simply enjoy a long walk through the grounds, admiring the gentle beauty of the area.
The Ellington Agricultural Center is also home to the Tennessee Agricultural Museum, which was listed in the Blog for Lifestyle and Travel's Top 25 Free Things to Do in Nashville This Summer.
There are plenty of things to see at the agricultural center all year round, so you don't have to limit your visit to the spring or summer months.