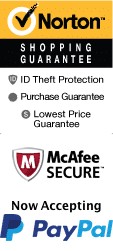 Historical Fisk University is located at 1000 17th Ave North in Nashville, Tennessee and is known for its outstanding achievements and talented graduates.
Fisk University is a historically black university that believes in diversity in the classroom as all areas of society. They are the oldest University in this area. Fisk offers a large array of campus activities to help students get involved and learn skills that will help them be successful in school and in their future.
Graduates of Fisk University have gone on to be leaders in the United States government and in their local communities, including Thurgood Marshal, W.E.B. De Bois, and Ida B Wells. The campus life offers many opportunities to achieve these great feats. They have a variety of academic programs and courses that offer students a chance to strive and grow in all aspects of their lives. They regularly have campus activities such as sports, movies, learning experiences, and more to help build positive relationships and a natural support system for students.
Fisk University was established in 1866, right after the end of the Civil War by three men who wanted to help educate African Americans who have had involvement in slavery. The first students were a rage of all ages, from children to elderly, who all had a desire of learning. In the beginning, Fisk struggles with debt obligations to help them stay open. A group of students joined together to create the acclaimed Jubilee Singers that traveled to help raise money for the school.
The history of this University makes it a perfect place to visit during your Nashville stay. This university sits on over 40 acres of land and has many buildings that have been restored. Visiting here for the day would make for a perfect day.