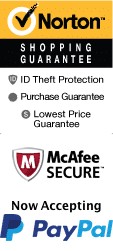 Knowledge Academies, Inc. in Nashville, TN
5320 Hickory Hollow Parkway Nashville, TN 37013
Essentially, this is a community of volunteers who work on a non-profit approach towards the betterment of society through their work.
They manage to do this by their campaigns that focus on the social aspects of life. Their main agendas are on eradicating social ills and work to install amorally upright community. Their primary targets are the youths in Tennessee and the immediate neighborhood in Nashville.
To be specific, they focus on academic excellence as well as moral principles. Amongst their focus points include, teaching the modern generation the necessities of success, student mentorship programs. The members also work as watchdogs for each other to enhance their general code of conduct and their public image to be uniform. The core strength of the group lies in the capacity building where they use what's available in society to reach their goals.
The group has achieved a lot by the group in terms of improvements in the schools they have extended their work. Over time the group has gained a large population as its followers who enjoy the excellent work of the group. Some of the achievements of the group are the outdoor learning sessions, mentor ships, and academic support all of which has been made possible through partnerships with other bodies.
Efforts of this group are evident as they have managed to establish trustworthy relationships amongst the people and secure jobs for those whom they have managed to transform. This partnership has seen the networks of the group broaden a factor which is a resource in nature for the group. Enrollment for the group has been made to be an open door for those interested so long as they adhere to the code of conduct.