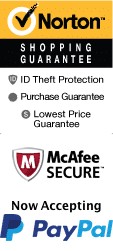 Go under the sea with an experience where you feed and touch live stingrays in the heart of Nashville's favorite shopping destination.
Located at Opry Mills Mall, Stingray Reef give kids and adults alike the exciting chance to interact with these unique creatures in a fun environment. In addition to the interactive stingray touch tank, the facility also features a children's carousel ride, and other exotic creatures including piranhas, snakes, lion fish, and tarantulas. As if that wasn't enough, there are also a variety of other fun carnival games for kids.
Stingray Reef is conveniently located near the mall entrances that share parking lots with the Grand Ole Opry and General Jackson, so if you've got some extra time before your show at the Opry or after a cruise aboard the General Jackson, be sure to step inside the Opry Mills Mall to visit Stingray Reef!
Reviews

Mel
Texas
✓
Verified Traveler
I've always loved stingrays, and i was well impressed with the experience i had with them at stingray reef. The setup is similar to the san diego sea world. There is a large, shallow tank which you can reach into and pet the stingrays! Trays of food are also available for purchase for $2, and it's well worth the price for the experience of having a stingray eat right out of your hand.

Theresa
New York
✓
Verified Traveler
I am from new york and have never seen a place like this before ..You can actually touch the stingrays..My 10 year old was so excited. Had i known u could hand feed them we would have. We all had a terrific time and thinking of goin back..