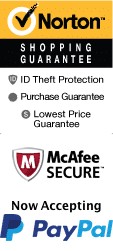 Nashville FlyBoard in Nashville, TN
Nashville FlyBoard is one of the world's top sites for flyboarding and hoverboarding instruction and entertainment.
This giant in the industry staffs a lot of the leading professionals and experts of the craft. You can, therefore, be completely sure of learning from and being supervised by the very best. Instructors are always ready to go directly for a training and supervision session at any area lake whether it be for group, event, or a party. In addition, instructors and supervisors are trained to teach and/or assist persons at every level of experience and knowledge.
With that in mind, you need not worry going in knowing absolutely nothing about the sport. In fact, you don't have to be an athletic type of individual at all. Your training will always be tailored specifically for your experience and ability and you don't have to worry about doing any prep or set-up. The experienced instructors will handle all of that.
The company is equipped with all the very latest technology for rent or sale and safety is the top priority of FlyBoards instructors. So much so, that there has never been a serious injury with Nashville Flyboard—not even close.
Nashville Flyboard services areas include Percy Priest, Center Hill, Dale Hollow, Tim's Ford, Old Hickory, Lake Cumberland, Kentucky Lake, and Normandy.