YOUR PEACE OF MIND IS OUR TOP PRIORITY
Should you need to cancel at any time, you have up to 48 hours from your vacation start date to do so for a 100% future travel credit.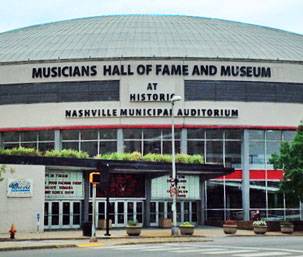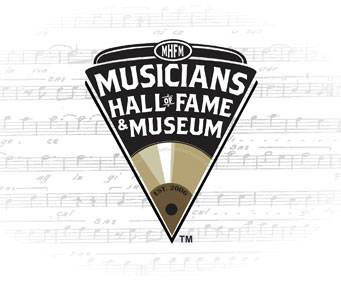 Musicians Hall of Fame and Museum in Nashville, TN
417 4th Ave. N. Nashville, TN 37201
The following tours visit Musicians Hall of Fame and Museum:
7/2/2020 - 7/31/2020
8/1/2020 - 12/31/2020

The Nashville Old Town Trolley Tour is the most spectacular way to experience the city; set out upon this tour to see Music City like you never have before on a family-friendly excursion.





The following tours go by Musicians Hall of Fame and Museum:
8/1/2020 - 12/31/2020
This brand new city trolley tour from the Grayline highlights some of the most amazing sites and more in the Nashville, TN area. Climb onboard an immaculate double-decker bus for an extremely memorable journey through some of the most popular areas of Music City.





Musicians Hall of Fame and Museum is a Tour Stop / Pick Up for the following tours:
7/2/2020 - 12/31/2020
Climb on a charming trolley tour venture graced with narration as you navigate the streets of downtown Nashville as you see sites including the Ryman Auditorium, the Country Music Hall of Fame, and the Parthenon, where you can get off and explore at your leisure. Get to know the Nashville area as you see beautiful landmarks with the option to personalize your right where you can get off at any time to get an up close look at certain areas.





Open Monday through Saturday from 10 a.m. to 5 p.m., the Musicians Hall of Fame and Museum honors all musicians irregardless of genres or instrumentals.
The Musicians Hall of Fame and Museum timeline starts with the beginning of recorded music and goes all the way to modern times. Inductees are nominated by current members of the American Federation of Musicians and by other music industry professionals.
The museum first opened June 6, 2006, and exhibits consisted of instruments owned and played by well-known artists and behind-the-scenes session musicians that played at recording studios in cities such as Memphis, Los Angeles, Detroit, Nashville, Muscle Shoals, and New York City. These musicians were often the unsung heroes behind the hits of many great artists.
In February, 2010, under the rules of eminent domain, the city of Nashville purchased the museum property in order to make room for the Music City Center (new convention center). On August 29, 2013, the Musicians Hall of Fame and Museum reopened on the first floor of the historic Nashville Municipal Auditorium. The 200,000 square foot building houses the historic 10,000 seat Municipal Auditorium.