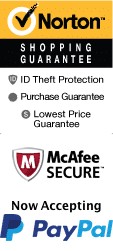 Set at mile marker 385 on the scenic Natchez Trace Parkway in Tennessee you'll find a monument in honor of Meriwether Lewis.
The monument serves to commemorate his life and is set at the place he is buried. Guests flock to see this piece of history each year.
Meriwether Lewis is an important figure in the history of the United States. He served as Governor for the Upper Louisiana Territory before heading out for the adventure of a lifetime. From his military training, Lewis was able to lead an expedition into uncharted parts of the United States and take on the numerous risks associated with it in order to map a water route to the Pacific Ocean. As he made his journey, he kept a detailed journal of all the events, showing his extensive and fine tuned writing skills. Mysteriously, there are some gaps in his journal entries, though no one knows why.
Today, a delightful monument is located at his grave site. The monument is in the form of a broken column, symbolizing a life that was cut too short. President Coolidge was the person who established this national monument all the way back in 1925. It eventually became a key component of the Natchez Trace Parkway.
Set on a popular and scenic parkway, the Meriwether Lewis Monument is a beautiful monument that commemorates the life of a key contributor to the shape of the nation. For a beautiful trip and a peaceful commune with nature, visit the area and stop by the memorial for a bit of history. Don't miss this wonderful monument, head to the Meriwether Lewis Monument in Tennessee.