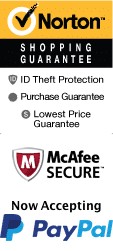 Loretta Lynn's Ranch in Hurricane Mills, TN
44 Hurricane Mills Road Hurricane Mills, TN 37078
Your family will have a fabulous time when you visit Loretta Lynn's Dude Ranch in Nashville.
The Dude Ranch has everything you need for a fabulous time. Spend the night in the Ranch's full service RV Park or rent one of the picturesque cabins. The rugged adventurer may also enjoy a night in one of the tent campsites. Spend your days lounging by the beautiful swimming pool. The kids will have a blast burning off some extra energy on the playground. There are also several recreational activities located on the Ranch's beautiful grounds, including canoeing and paddle boats. Catch nightly entertainment at the on-site mini-theater.
The Ranch also hosts special events such as concerts, Loretta Lynn Bi-Annual Trail Rides, Off Road Trail Rides, Cross Country Racing, the Loretta Lynn Amateur National Motocross Championship, GNC Championship with additional events scheduled throughout the season.
Reviews

Ron Swinehart
Middlebury In
✓
Verified Traveler
When my daughter graduated from high school the only thing she wanted for a gift was to go back to loretta'a ranch again. We had been there once before and she was a little young then. She is a huge fan of loretta's. We went and had such a wonderful time. It was a trip i will never forget spending such a wonderful time with her. We did take the tour of the house and what a wonderful time. The guide was perfect and explained a lot. The horses at the ranch were so great. And we got to visit with her son and learned so much more. What a great family, treated us like they have known us for years. Now my daughter is getting married and that's where she wants to take her husband for their honeymoon so he can experience the ranch too. She took some pictures of the house when we were there and in the picture you can see the sprit of the lady on the balcony. It was a weird experience thinking we were just there and she was too

Danielle
Springfield, MO
✓
Verified Traveler
This would be a dream vacation

Linda French
Stanton, Missouri
✓
Verified Traveler
I was very impressed with the loretta lynn ranch, the folks were so friendly. I will definitely tell others to come and stay at her ranch. Thank you loretta lynn for sharing your ranch with your fans and being such a wonderful person, i have always enjoyed your music. Many blessings and health to you.