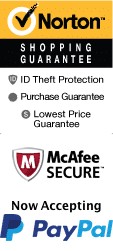 Jackalope Brewing Company - The Ranch in Nashville, TN
429B Houston St Nashville, TN 37203
Jackalope Brewing Company - The Ranch is located on Houston Street in Nashville, Tennessee.
The Ranch is actually Jackalope's second brewing and taproom location. Jackalope has four year-around beers that are brewed and canned at The Ranch. The Ranch's patio is dog-friendly and they have 16 of their own beers on tap. Visitors can enjoy tours, a game of shuffleboard, and trivia nights.
The Jackalope Brewing Company was founded by Bailey Spaulding and Robyn Virball. Steve Wright, who was dubbed Jackalope's biggest fan, joined the team in 2010. In 2011, the doors to the brewery opened, and Jackalope's team has never looked back. Though Robyn Virball left Jackalope to explore other options, Spaulding and Wright continued to create their dream team. In 2013, Jackalope was the first brewery in Nashville to put their craft beers into cans. The original brewery is located on 8th street in Nashville. The taproom attached to that brewery is called The Den. Here visitors can enjoy their favorite Jackalope brew and Thursday is free trivia night. Tours are also available.
Come and try a new craft beer that can only be found in the Tennessee area. You may just find a new favorite. There are plenty of attractions to see while visiting Tennessee. They include the Country Music Hall of Fame and Museum, The High Watt, the Schermerhorn Symphony Center, and more.