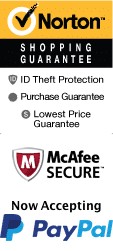 B.B. Kings Blues Club in Nashville, TN
152 2nd Avenue North Nashville, TN 37201-1902
Located in Downtown Nashville, BB Kings Blues Club is one of Nashville's most popular places for live music entertainment and dining.
Here, you'll enjoy blues, Motown, classic rock, and more. If you're hungry, try one of B.B. King Blues Club's moutherwatering dishes with menus featuring Cajun comfort foods.
The atmosphere at this popular blues club is without parallel in the city. When you walk into B.B. King Blues Club, you'll see that there are two stages for live music, four full-service bars, 12 television monitors, dining seating that overlooksthe Cumberland River and historic 1st Avenue, as well as hand-painted table art, and more, giving this eclectic location a fantsatic vibe.
Come in for a unique dining experience and specialty drinks, and listen to B.B. King Blues Club's house bands: The B.B. King's House Rockers, The B.B. King's Soul Brigade, Burning Las Vegas, and The Soul Searchers. "Let the good times roll" at B.B. Kings Blues Club.