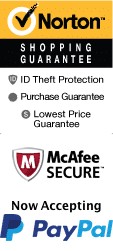 This Nashville live music landmark has launched the careers of Garth Brooks and Kathy Mattea and continues to be a favorite venue for 'A list' country music performers and songwriters.
While the facility still serves up great food all week long, nightly live music performances that are the highlight of the Bluebird Cafe.
Monday nights are open-mic nights as Nashville musicians take the stage in hopes of being discovered. You'll also get the chance to hear hit songs performed by the songwriters who wrote them, but don't expect to hear only cover performances on this stage—most of the performers are songwriters, often accompanied only by an acoustic guitar or piano, performing their own original music.
If you're looking to enjoy a true taste of Nashville's music scene without the chaos of the louder clubs, be sure to visit the Bluebird Cafe for a taste of authentic, contemporary country music in an intimate setting. Who knows, you might just see a star in the making!