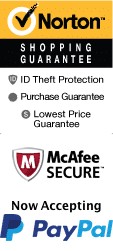 The Jack Daniel Distillery near Nashville, TN is the oldest distillery in the world and is not only where the famous and ever-popular Old No. 7 was made, but also where all the Jack Daniel whiskeys are brewed today.
Jack Daniel was raised by a minister and friend of the family named Dan Call, who owned a whiskey still on the outskirts of Lynchburg. Jack helped out in the distillery when he was young and purchased the distillery from Call when he was 13. The rest, as they say, is history. In the subsequent years, Jack became famous worldwide. Anywhere you go, if you mention the name 'Jack Daniel' people know what you're talking about.
Jack Daniel's Tennessee Whiskey is made right from the spring water in the hollow of Lynchburg because the water is iron free and pure. This water spring is the reason why the Distillery was built in this location. Right outside of the cave where the distillery is located, there is a statue of Jack Daniel standing next to the spring of water. The Jack Daniel Distillery, which is now a National Historic Site, became a licensed distillery in 1866.
Nearby to Distillery is the Jack Daniel's Barbeque Pavilion, a place where friends come to visit, sample the whiskey, have picnic, and just have a great time. Barbeque Hill has picnics at noon every Friday and Saturday.