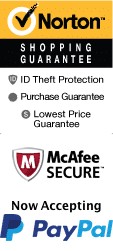 Historic Mansker's Station Frontier Life Center in Goodlettsville, TN
705 Caldwell Drive
Step back into the 18th century as you explore a remarkable recreation of Mansker's Station, an early American European settlement.
For travelers and settlers who were forging West from the East Coast, Mansker's Station marked a safe, inviting settlement to stay a night or two during their travels West. For those who had already settled in middle Tennessee, Mansker's Station provided a thriving trading post, a blockhouse, and more.
Today, the settlement has been recreated with amazing accuracy very near to where the original site was. For a small admission fee, guests can tour the settlement for a glimpse of life during the 18th century in middle Tennessee. Be sure to check the calendar of events as well to see when the next enactment will bring life at Mansker's Station to life.