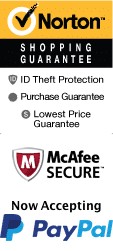 George Dickel Tennessee Whisky Distillery in Tullahoma, TN
1950 Cascade Hollow Road
Experience a unique Tennessee whiskey distillery at the George Dickel Distillery at Cascade Hollow in Tullahoma, located about one hour from Nashville.
If you've already had the chance to enjoy the Jack Daniel's Country Tour—what the folks at the Dickel Distillery call 'that other Tennessee whiskey'—then be sure to plan for a tour of the only distillery in the state that chills the brew before starting the charcoal mellowing process.
Explore the beautiful surroundings of Cascade Hollows along the banks of Cascade Springs as you enjoy the tour and learn more about brewing whiskey in Tennessee.
The George Dickel Distillery tours operate Tuesday through Saturday with the exception of major holidays, and the distillery is easily accessible from Nashville along Interstate 24.
Reviews

M Green
Nashville, TN
✓
Verified Traveler
Tremendous fun, and a beautiful site to see in cascade hollow. This whiskey is the best of its type in the world, despite a somewhat obscure reputation internationally.