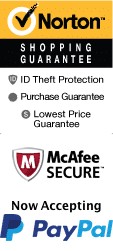 In Nashville, Tennessee there are several bridges connecting the town.
However, only one of them is known as the 'Korean War Veterans Memorial Bridge' or the Gateway Bridge. Crossing the Cumberland River with a length of 1,660 feet, the gateway bridge has won several awards and recognition for its design. In 2006, it was won the National Steel Bridge Alliance Prize Bridge Competition in the category of 'Major Span.'
Often called the 'New Front Door' to Nashville the Gateway Bridge gained the status of a memorial bridge to honor the 134,000 military service members that Tennessee sent to Korea. The bridge can be lit up in a range of colors to celebrate various events and is known as Tennessee's first through-arch structure.
The Gateway Bridge was created to reconnect downtown Nashville to East Nashville after the closure of the Shelby Street Bridge. Closed in 1998 due to safety concerns, the Shelby Street Bridge now a pedestrian bridge.
Nashville is not only a place of music and future stars, the city has a variety of attractions and wonderful sights that would fit perfectly in any family's vacation scrap book. The Gateway Bridge is a wonderful example of engineering and design which happens to look quite magnificent in front of a camera's lens whether it's day or night.
If you're visiting Nashville, you will most likely travel across the Gateway Bridge at least once. But, if for some reason your journey doesn't take you across this magnificent structure, make sure you stop by and see this achievement.