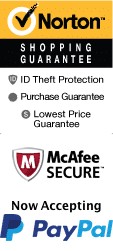 Franklin Fieldhouse near Nashville, TN
1850 General George Patton Dr. Franklin, TN 37067
Franklin Fieldhouse is located at 1850 General George Patton Drive in Franklin, Tennesse.
The fieldhouse is a multi-purpose place. Not only does it have basketball and volleyball courts, but its large space can be used for events and expos. The Franklin Fieldhouse is the only place in Tennessee where indoor sand volleyball courts can be found.
The fieldhouse has a lot to offer. Besides basketball and volleyball, there are tumbling classes, gymnastics, cheer squads and a lot more for kids of all ages. A variety of exercise classes are also offered. Professional instructors and coaches are on staff.
The space can also be used to special events. There are 50,000 square feet of floor space available. Loading docks are also available. The fieldhouse can also be rented for birthday parties, office tournaments,or other special events. A snack bar that sells snacks and drinks is on site. The snack bar is open whenever the facility is in use.
Also on the grounds is The Fieldhouse Body and Wellness center. The center offers a variety of treatments from facials to face waxing. Eyebrow and eyelash tinting are also available.
The Franklin Fieldhouse offers a variety of sports and activities under one roof. Other activities to enjoy while in the area include the Cool Springs Galleria, Lots House Museum, Carnton Plantation, Winstead Hill Park, Franklin Glassblowing Studio, and McGavock Confederate Cemetery.