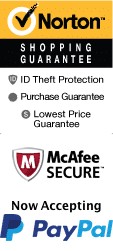 The Etch Restaurant in Nashville, TN is located in the Encore Tower in the downtown area of Nashville.
The Chef Deb Paquette is the culinary creator of Etch which she is known for her use of bold flavors and creative colorful presentations. The Etch offers a private dining room for intimate events, a full bar, and an open kitchen featuring bar seating. Business casual attire is suggested.
If being able to interact with the Chef and actually watch the meals being prepared, sitting in the open kitchen is the place to be. Watch how all the flavors come together to make a wonderful dish. Enjoy wines from all over the world as well as signature cocktails. Leave room to indulge in one of the wonderful desserts. Host a dinner meeting, a special birthday, or other occasion in one of the two private dining rooms. Use the valet parking to make the parking hassle free.
The Etch is a great place when looking for something upscale but not stuffy. Learning how dishes are put together makes for an entertaining time. Even though there is not a children's menu, the chef is more than willing to make a grilled cheese sandwich, shrimp dishes, and chicken dishes that will be appealing to a young palette. The restaurant is close to attractions such as the Country Music Hall of Fame ad Museum, The Johnny Cash Museum, and the Scheamerhorn Symphony Center.