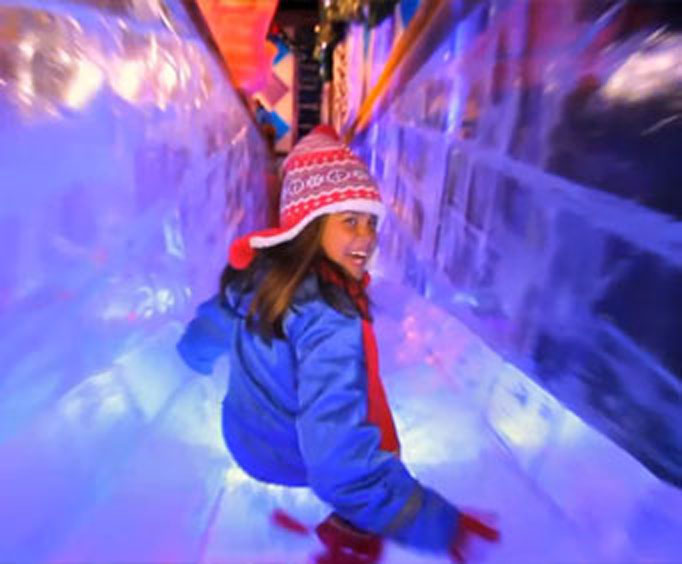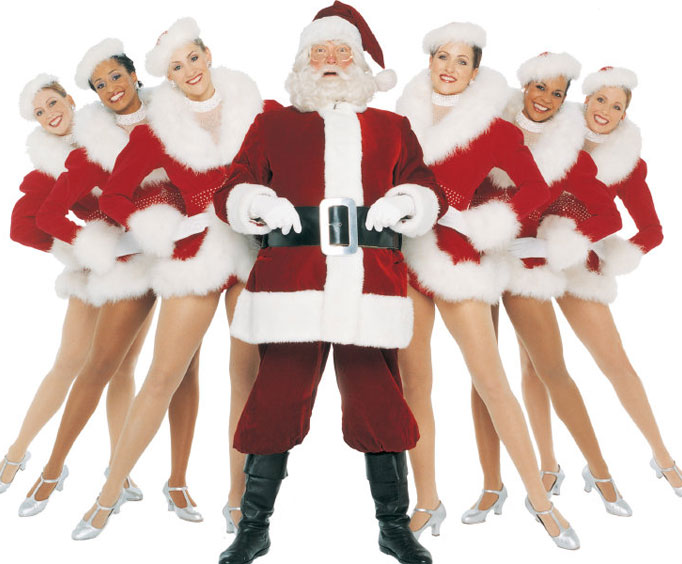 Christmas in Nashville, TN
From fun-filled activities to holiday cheer, Nashville is one of the most spectacular places to spend your Christmas! Hop aboard a bus, train, or plane to come visit this most magical city during a time of celebration, joy, and festivities. It's the best time to visit Music City! From holiday-themed events to the amazing Christmas shows, Nashville has everything you could possibly want for the most magical holiday season.
All Aboard for Trains at the Adventure Science Center (Nov. 11 - Jan 4)
Nothing says Christmas like magical model trains running through marvelous little villages! Every year, the Adventure Science Center rings in the holiday season with a model train extravaganza where young and old alike can delight at this charming wonderland of miniature railroads. Gaze upon the Lionel 'O' Trains chugging along a double loop track, as you get to control elements of the display with buttons and levers. The whimsical trains move through a farmland, city, quarry and a county fair. Kids can watch in wide-eyed wonder at the Winter Wonderland as the little trains whistle their way through, set right at kids' eye level. Additionally, everyone's favorite Thomas the Tank Engine will be there with his friends in the Garden Scale Winter Village.
Christmas on the General Jackson (Nov. 13 – Dec. 25)
Take a holiday cruise down the Cumberland River on the General Jackson Riverboat and enjoy plenty of live holiday music, tunes, and entertainment. Choose a midday cruise and see the Nashville Christmas production, where country pickin', comedy and authentic vocals bring alive Christmas tunes. Dueling fiddles will perform 'Twas the Night Before Christmas', 'Songs for Santa', and more! Or, opt for the Heart of Christmas Dinner Show and enjoy the glad tidings of a six piece band and several featured performers in a colorful production filled with Christmas favorites, touching classics, and some rockin' for Santa Claus.
Christmas Village at the Tennessee State Fairgrounds (Nov. 14 - 16)
Enjoy a variety of unique seasonal and gift items offered at Nashville's oldest and most prestigious consumer show! Approximately 260 merchants and 25,000 shoppers from all over the States participate in this premier show. Search through a variety of toys for all ages, clothing for children and adults, jewelry, food items, pottery, collectibles, and unusual pieces for that the perfect gift for that special someone!
'A Country Christmas' at the Gaylord Opryland Hotel (Nov. 15 – Jan. 1)
Join the Gaylord Opryland Hotel and explore the magic of the Christmas season with a beautifully stunning light display! See more than two million twinkling lights, relax on horse-drawn carriage rides, marvel at acres of stunning decorations, and, of course, stop and see ICE! featuring 'Twas the Night Before Christmas', for an evening of beauty and fun!
ICE! at Gaylord Opryland featuring Twas the Night Before Christmas (Nov. 14 – Jan. 3)
Join the incredible dreamland ICE! for the holidays, and experience the magic of this winter wonderland sculpted from nearly two million pounds of ice enclosed in a 40,000-square-foot refrigerated events center! This festive event is a must-see for families in the Nashville area during the holiday season, and this year guests will be treated to amazing ice depictions of scenes from the holiday favorite, 'Twas the Night Before Christmas.'
Radio City Christmas Spectacular Starring the Rockettes (Nov. 21 – Dec. 24)
There is no better place to be this holiday than at the Radio City Christmas Spectacular, so bring your whole family to marvel at the incredible precision dancing of the Rockettes in beloved acts with wooden soldiers, or the stunning reenactment of the first Christmas. In the dynamic second half, Old St. Nick takes center stage to remind us all about the true spirit of Christmas. It is a one-of-a-kind celebration for sharing with family, friends, and loved ones. During this event, The Opry House is beautifully decked out for the season with spectacular lights, sparkles, and other decorations that will add to the festive feeling of this spectacular show!
Restless Heart: A Season of Harmony Dinner & Show at the Gaylord Opryland Resort & Event Center (Nov. 20 – Dec. 25)
Country music powerhouse group Restless Heart brings soaring rich harmonies to Gaylord Opryland's A Country Christmas with an all new A Season of Harmony Dinner Show. Known for chart-toppers like 'I'll Still be Loving You,' and 'When She Cries,' the band, celebrating 30 years with its five original members, will perform holiday classics and original songs from their new Christmas album along with favorite hits.
Nashville Nightlife Dinner Theater's Best of Country & Holiday Dinner & Show (Nov. 19 – Dec. 17)
Experience a celebration of the holidays done up country style with the Nashville Nightlife's Holiday Show! Hear many of the greatest country and spiritual holiday songs from the stars of yesterday and today, including songs like "Tennessee Christmas," "White Christmas," "Jingle Bells," "I'll Be Home for Christmas," and many more! There will be many guest stars throughout the season including Tommy Cash, Steve Hall, and Shotgun Red, so be sure to stick around after the show for an exclusive autograph and photo session!
'A Christmas Carol' at the Chaffin's Barn Dinner Theatre (Nov. 20 – Dec. 28)
The classic Dickens tale is retold with a twist. Six actors transform from character to character as three ghosts take penny-pinching Scrooge on an eye-opening journey to discover the true meaning of Christmas.
'A Tuna Christmas' at the Chaffin's Barn Dinner Theatre (Dec. 11 – Dec. 31)
In this hilarious sequel to 'Greater Tuna', it's Christmastime in the third smallest town in Texas. Radio station OKKK news personalities Thurston Whellis and Arles Struvie report on various Yuletide activities, including hot competition in the annual lawn display contest. In other news, voracious Joe Bob Lipsey's production of 'A Christmas Carol' is jeopardized by unpaid electric bills. Many colorful Tuna denizens, including some you will recognize from 'Greater Tuna' and some appearing here for the first time (all played by two actors), will join in the holiday fun.
Christmas Lights Tour (Dec. 1-31)
Travel from the more well-to-do neighborhoods to the lone estates of the stars during this tour's vibrant exploration of the spirit of the season through decorative light displays! During this 2.5-hour tour of Nashville and the surrounding area, you will see a variety of grand light displays, including animatronics set ups, over-the-top residential displays, and more!
Amy Grant & Vince Gill at the Ryman Auditorium (Dec. 3 - Dec. 18)
In their two-hour program, the Grammy-winning husband and wife team will present cherished standards as well as newer seasonal numbers that will be sure to get everyone in the Christmas spirit!
Also, be sure to look at the Nashville Christmas Vacation Packages:
Create Your Custom Package