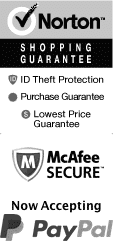 Things To Do In North Myrtle Beach
North Myrtle Beach is a beautiful area, and there are so many things to see and do. From deep sea fishing adventures to
Myrtle Waves Waterpark
and music shows at the Alabama Theatre, you are certain to find something amazing to enjoy during your getaway.
Things To Do In North Myrtle Beach
Sep 20, 2023
to
Oct 24, 2023
Myrtle Beach Deep Sea Fishing
Schedule
Whether you are a longtime fisherman or just want to get out and try your hand at catching some Myrtle Beach fish, this Myrtle Beach Deep Sea Fishing Trip is an awesome addition to your itinerary. Embark upon this incredible fishing charter which takes you out on the sparkling waters surrounding Myrtle Beach in search of the best fishing spots. Your captain knows all the techniques, tricks, and hotspots, so you will have an awesome time learning the ropes and reeling in the most sought-after fish in the area. Just a few of the species you might catch on this excursion include mahi, grouper, and even sharks. For those who want an awesome adventure, this is the perfect choice.
Sep 20, 2023
to
Oct 24, 2023
Myrtle Beach Dolphin Cruise & Dolphin Tours
Schedule

Myrtle Beach is one of the most stunning places to visit, and one of its main draws is the beautiful wildlife that reside in its waters. Head out on the Myrtle Beach Dolphin Cruise to experience this intricate ecosystem up close. On this tour, guests will board the Super Voyager III, an immaculate boat with two decks for the best viewing of the waters. Set sail along with your captain who knows all of the best spots to look for dolphins. You will be able to see Atlantic bottlenose dolphins, various fish species, birds, and other wildlife on this amazing excursion.
Sep 20, 2023
to
Aug 31, 2024
Barefoot Queen Myrtle Beach Dinner Cruises
Schedule
Get out on the water in the North Myrtle Beach area with tickets aboard the Barefoot Queen. This amazing riverboat is renowned for its magnificent sightseeing journeys which allow guests to enjoy the scenery that Myrtle Beach is known for. As well as offering some awesome sightseeing, the cruises also feature a delicious dinner and onboard entertainment, making it a great option for those who want to have an energetic cruise. Dinner, entertainment, and some of the best sightseeing in the city are all rolled into one brilliant cruise on the Barefoot Queen!
Sep 20, 2023
to
Dec 30, 2023
Comedy Cabana Comedy Show in Myrtle Beach, SC
Schedule
Get ready for a hilarious evening of laughs at the Comedy Cabana Comedy Show in Myrtle Beach, SC. This venue brings some of the best comedy to the East Coast and allows guests to have an evening full of side-splitting laughter. The lineup is always rotating, so you'll be able to see countless comedians make their way to the stage. For some great laughs and an awesome night out on the town, this is the perfect selection.
Sep 20, 2023
to
Oct 25, 2023
ICONIC At The Alabama Theatre
Schedule
Music shows are an incredible addition to any vacation, and guests will have a blast tapping along to the hottest music hits at ICONIC at the Alabama Theatre. This award-winning venue is known for bringing the best entertainment to the Myrtle Beach area. With tickets to see ICONIC, guests will witness great performers as they sing everything from classic rock tunes to pop hits and country ballads.
Sep 20, 2023
to
Dec 31, 2023
Myrtle Beach Pontoon Rentals
Schedule
Discover the waterways of Myrtle Beach onboard an exciting pontoon boat rental! This awesome activity provides the perfect adventure for guests who want to experience Myrtle Beach's waters. Whether you want to go fishing or just enjoy some sightseeing, you can fully customize your own experience. The boat can accommodate up to 13 guests, so it is perfect for family vacations and outings with friends. From Myrtle Beach to Murrells inlet, you can explore the hottest places around Myrtle Beach with one of these excursions.
Sep 20, 2023
to
Dec 31, 2023
Myrtle Beach Private Fishing Charter
Schedule
Myrtle Beach is, of course, known for its magnificent waterways. As such, it is no shock that fishing is one of its main draws. Whether you are new to the sport or just want to see what Myrtle Beach has to offer, a private fishing charter is a cool addition to any Myrtle Beach itinerary. Head out on the Xpress, an immaculate fishing boat equipped with everything guests need to participate in the best fishing in Myrtle Beach. Your knowledgeable captain knows all the hotspots, so you'll be catching fish in no time! Some of the species you may catch on this tour include snapper and grouper. Plus, you can keep what you catch.