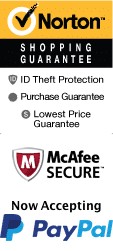 Memphis Romantic Honeymoon Package
Sweep your loved one off their feet with a romantic adventure to Memphis, TN!
Things to Do in Memphis
Memphis is a beautiful city with so many things to see and do. While this package includes admission to the Graceland Platinum Tour with three nights of lodging, you will have plenty of time to explore other great attractions, landmarks, tours, and more. For a sightseeing adventure, embark upon the Memphis Discovery Tour or visit one of the many museums that call Memphis home. Other wonderful activities include the Beale Street Walking Tour or a show at the Playhouse on the Square or Circuit Theater.
>>MORE: Shows in Memphis, TN
Dining in Memphis, TN
You will want to impress your special someone with an amazing meal during your trip as well! There are plenty of great culinary options to choose from in this stunning Southern city. As well as being a beloved place for barbecue, Memphis is also home to the Hard Rock Cafe and culinary adventures such as the Tastin' 'Round Town Memphis Food Tours. Other great local venues include McEwen's and the Flight Restaurant and Wine Bar for a luxurious fine dining experience.
>>MORE: Activities in Memphis, TN
About the Memphis Romantic Honeymoon Package
Impress your sweetheart with the unforgettable trip of a lifetime! Visit the city of the Blues to explore its beauty and create new memories with your special someone. The Memphis Romantic Honeymoon Package offers you three nights of lodging in the Memphis area as well as the Beale Street Walking Tour.
About the Included Beale Street Walking Tour
Get to know Memphis in an exciting way with a city tour that gives an in-depth look at the history of this musical hot spot. Along the way, you'll see some of the hottest landmarks and learn all about the city. This walking tour encompasses Beale Street and all of its wonders.
About the Included Lodging
Another great benefit of the Memphis Romantic Honeymoon Package is that three nights of lodging are included. You will have plenty of time to explore Memphis' best attractions! Not only will you have a great opportunity to explore the city with your sweetheart, but you can also return to a comfortable hotel in your choice of locations, with your choice of amenities, and with your choice of features that will make your evening wonderful. From hot tub rooms to free breakfasts, you can create the perfect getaway.
>>MORE: Hotels with Hot Tubs in Memphis, TN
Book the Memphis Romantic Anniversary/Honeymoon Package today and be on your way to impressing the love of your life!
Frequently Asked Questions:
---
---
---
Customize a package with this form: